Games and Advanced Draws
The main lottery games you can play in Minnesota, click a link for results and more information.
| GAME | PRIZE | NUMBER FORMAT | ADVANCED DRAWS |
| --- | --- | --- | --- |
| Pick 3 | Fixed | 3 (from 0-9) | up to 14 |
| North 5 | Jackpot | 5 (from 1-31) | up to 14 |
| Gopher 5 | Jackpot | 5 (from 1-47) | up to 14 |
| Lotto America | Jackpot | 5 (from 1-52) + 1 (from 1-10) | up to 14 |
| Mega Millions | Jackpot | 5 (from 1-70) + 1 (from 1-25) | up to 14 |
| Powerball | Jackpot | 5 (from 1-69) + 1 (from 1-26) | up to 14 |
Games Overview
Pick 3
Offering MN players the chance to win by selecting a three-digit number with various play styles and prize options. Pick 3 is a straightforward and exciting game that draws numbers every evening.
North 5
Players pick five numbers from a pool and have a chance to win big jackpots with drawings are held every Monday, Wednesday and Saturday offering players multiple chances to match their numbers.
Gopher 5
A popular in-state Minnesota Lottery game with a progressive jackpot. Players select five numbers from a set and if they match all five in the drawing they win the jackpot.
Lotto America
A multi-state lottery game played throughout MN and several other states. Players choose five main numbers and a Star Ball number for a chance to win the jackpot which starts at a substantial amount and grows until someone claims it.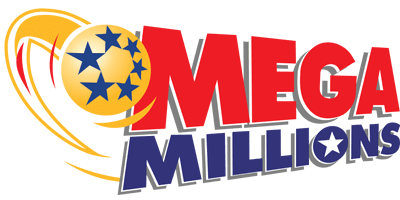 Mega Millions
One of the largest multi-state lottery games in the United States where players select five numbers and a Mega Ball number with the chance to win massive jackpots that can change lives.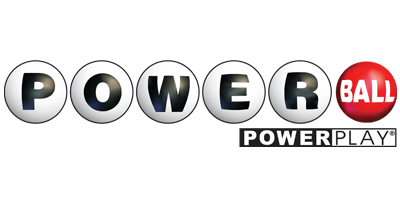 Powerball
Known for its record-breaking jackpots participants choose five white numbers and a red Powerball number. Drawings occur twice a week and the game has made numerous millionaires.
Game Schedule Times
Never miss a draw again with all the Minnesota lottery draw times. Shown in local time and Sales Stop in ().
GAME
SUN
MON
TUE
WED
THU
FRI
SAT
Pick 3
6:17 p.m.


(6:10 p.m.)

6:17 p.m.


(6:10 p.m.)

6:17 p.m.


(6:10 p.m.)

6:17 p.m.


(6:10 p.m.)

6:17 p.m.


(6:10 p.m.)

6:17 p.m.


(6:10 p.m.)

6:17 p.m.


(6:10 p.m.)

North 5
6:17 p.m.


(6:10 p.m.)

6:17 p.m.


(6:10 p.m.)

6:17 p.m.


(6:10 p.m.)

6:17 p.m.


(6:10 p.m.)

6:17 p.m.


(6:10 p.m.)

6:17 p.m.


(6:10 p.m.)

6:17 p.m.


(6:10 p.m.)

Gopher 5
6:17 p.m.


(6:10 p.m.)

6:17 p.m.


(6:10 p.m.)

6:17 p.m.


(6:10 p.m.)

Lotto America
9:20 p.m.


(9:00 p.m.)

9:20 p.m.


(9:00 p.m.)

9:20 p.m.


(9:00 p.m.)

Mega Millions
10:00 p.m.


(9:00 p.m.)

10:00 p.m.


(9:00 p.m.)

Powerball
9:59 p.m.


(9:00 p.m.)

9:59 p.m.


(9:00 p.m.)

9:59 p.m.


(9:00 p.m.)
How to Buy Minnesota Lottery Tickets
With a variety of games to play across the MN Lottery you won't be surprised to see the ticket costs vary slightly. Here's a ticket price breakdown of all available games:
| GAME | COST TO PLAY |
| --- | --- |
| Pick 3 | $0.5 to $1 |
| North 5 | $1 |
| Gopher 5 | $1 |
| Lotto America | $1 (+$1 optional All Star Bonus) |
| Mega Millions | $2 (+$1 optional Megaplier) |
| Powerball | $3 |
Remember: Anyone under the age of 18 is not permitted to purchase a lottery ticket or redeem any prizes.
How to Claim Minnesota Lottery Prizes
Claim up to $600
Method 1 – Visit any local retailer to claim your prize in person. Most are able to distribute winnings up to $600 simply by visiting them with your winning ticket.
Method 2 – Send your signed ticket to the Headquarters address listed here to claim via mail.
Claim $600 up to $50,000
Method 1 – Visit any of the MN claim centers listed in our directory to process your claim. It's worth calling in advance to book an appointment and check opening times.
Method 2 – You can sign your ticket, complete a claim form and include requested documentation/ID then mail it to the MN Lottery Headquarters.
Claim more than $50,000
Method 1 – Call the Headquarters to arrange a booking time convenient to you. They will advise on the documentation and ID needed to process your claim right there.
Claim Center & Claim Form
Download a claim form and a copy of a valid ID, then send to or visit:
All Minnesota Claim Centers
Detroit Lakes
Minnesota Lottery - Detroit Lakes Regional Office
1641 Highway 10 W,
Detroit Lakes, MN 56501
Open:
Mon-Fri - 8:30 a.m. - 4:00 p.m.
Phone:
+1 218 846 0700
Map:
Location and Directions
Tips and Strategies
While the lottery is a game of chance, here are some tips and strategies to enhance your gaming experience:
Ticket Variety: Experiment with tickets of different price ranges and games to improve your chances of finding a winning ticket.
Number Combos: Don't limit yourself to single tickets. Try different number combinations such as playing multiple sets of numbers in a single game.
Syndicate Play: Consider joining or forming a lottery syndicate. Pooling resources allows you to buy more tickets, increasing your collective chances of winning.
Claim Strategically: If you win a substantial prize consult with financial advisors before claiming. They can help you make informed decisions about lump sum or annuity payouts and tax implications.
Limit Losses: Set a loss limit for each playing session... if you reach this limit take a break or call it a day.
Bankroll Management: Manage your lottery bankroll separately from your regular finances to keep your lottery play organized and prevent overspending.
Random Number Generators: Utilize random number generators (RNGs) or Quick Pick options to add an element of randomness to your choices.
Special Promotions: Keep an eye out for special promotions or events offered by your lottery such as bonus draws or discounts.
Track Your Results: Tracking your numbers can help you spot trends and adjust your strategy over time.
Learn from Mistakes: If you've been playing for a while with no success analyze your past choices and consider adjusting your strategy.
Opt for Smaller Jackpots: Don't overlook smaller games as they often have better odds of winning and can be more achievable goals.
Non-Winning Tickets: Keep non-winning tickets as some lotteries offer second-chance drawings.
Stay Anonymous: Consider claiming your prize anonymously. It can help protect your privacy and manage the potential challenges of newfound wealth.
Gifting Strategy: If you win a substantial amount plan your gifting strategy in advance to avoid impulsive decisions and potential tax issues.
Remember the lottery is a game of chance and there are no guaranteed strategies for winning. These tips aim to enhance your enjoyment, manage your play responsibly and make the most of your lottery experience.
Recent Minnesota Lottery Winners' Stories
There is no shortage of big lottery winners in Minnesota every single week however details are difficult to find as most choose the right to remain anonymous. If you're looking for some inspiration when playing take a look at these recent big winners!
| GAME | STORE | LOCATION | PRIZE AMOUNT |
| --- | --- | --- | --- |
| North 5 | Micky's Liquor Store | Minneapolis | $29,000 |
| Powerball | The Store of St. Anna | Avon | $2,000,000 |
| North 5 | Eastside SuperAmerica | Brainerd | $144,944 |
| North 5 | Crossroads Convenience & Liquor | Iron | $25,000 |
| Gopher 5 | Holiday Stationstores | Cloquet | $554,640 |
| Powerball | Kwik Trip | Rochester | $100,000 |
| North 5 | Holiday | Vadnais Heights | $63,973 |
| Powerball | Holiday Stationstores | Forest Lake | $50,000 |
| Gopher 5 | Holiday Stationstores | Brooklyn Park | $685,499 |
| Mega Millions | Kwik Trip | St. Cloud | $30,000 |
Lottery Tax Guide
Minnesota has a very straightforward tax withholding requirement for lottery wins. Whether you are a resident or non-resident you will be charged state and federal tax only on winnings over $5,000. The amount does vary slightly depending on your citizenship status as detailed in the table below.
PRIZE/RESIDENCY
STATE TAX
FEDERAL TAX
TOTAL TAX
More than $5,000


U.S. Citizens & Residents

7.25%
24%
31.25%
More than $5,000


Non-U.S. Citizens & Residents

7.25%
30%
37.25%
Please Note: In accordance with Federal regulations any prize over $600 is automatically sent to the IRS via a notification.
About Minnesota Lottery
Facts
Its mission is to generate revenue for important state programs while providing entertainment to Minnesotans.
A significant portion of revenue goes toward funding education in MN.
Tickets are sold at thousands of retail locations across the state.
The Minnesota Lottery is committed to responsible gaming and provides resources and support for winners to claim their prizes and manage their winnings responsibly.
The lottery benefits various local and state initiatives including environmental programs and veterans' services.
It regularly runs promotions and special events.
Numerous millionaires have been created over the years.
Retailers that sell lottery tickets receive commissions and bonuses which can be an important source of income.
History
1988: The Minnesota State Lottery is established.
1990: Launches its first scratch-off ticket game.
1992: Minnesota joins the multi-state lottery game Powerball.
1999: Introduces its own in-state drawing game called "Gopher 5".
2008: The state introduces the "Lotto America" game.
2010: MN joins the Mega Millions multi-state lottery game.
2012: A milestone of contributing over $2 billion to the state's General Fund.
2015: Celebrates its 25th anniversary.
Present: The Minnesota Lottery continues to offer a variety of draw games, scratch-offs and other promotions with proceeds contributing to education and various other state programs.
Charitable Contributions
A significant portion of the proceeds from ticket sales goes towards funding various charitable causes throughout the state. These contributions support essential programs and initiatives that benefit education, health and environmental preservation among others.
By purchasing lottery tickets players not only have the chance to win exciting prizes but also become a part of the effort to build a stronger and more compassionate state.
Location
Also known as the North Star State Minnesota is located in the Midwestern region of the United States. It shares its borders with North Dakota to the northwest, Wisconsin to the east, South Dakota to the west and Iowa to the south. The state is renowned for its picturesque landscapes including over 11,000 lakes, dense forests and vibrant cultural heritage.