Games and Advanced Draws
The main lottery games you can play in Delaware, click a link for results and more information.
Games Overview
Play 3
A popular daily numbers game that offers players the chance to win by matching three digits in the exact order drawn. With a variety of bet types and prize levels players can enjoy flexible gameplay and the excitement of daily draws.
Play 4
Offering participants the opportunity to win by correctly predicting the four digits drawn in the exact order. With different betting options and prize tiers players can tailor their strategy to their preferences.
Multi-Win Lotto
Providing a unique twist on traditional lotteries as players select a set of numbers for three separate lines in a single ticket. Drawn twice a week this game's innovative design lets players win prizes by matching their chosen numbers across any of the three lines.
Lotto America
The chance to win big with twice-weekly drawings where players select five main numbers from one set and a Star Ball number from another set. With multiple prize tiers including the jackpot it offers players the allure of substantial winnings.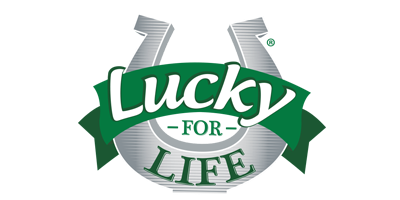 Lucky for Life
A unique opportunity to win a top prize of $1,000 per day for life or a substantial lump sum option. Participants pick five main numbers from one set and a Lucky Ball number from another.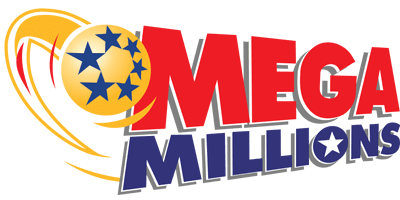 Mega Millions
Presenting players with the chance to vie for one of the largest jackpots in the country by selecting five main numbers and a Mega Ball. Players can win various prize levels including the massive jackpot that frequently captures national attention.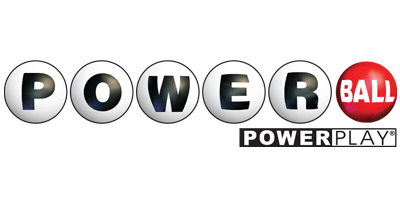 Powerball
Another multi-state lottery made available, boasting some of the largest jackpots in the world. Players choose five main numbers and a Powerball number for a chance to win substantial prizes.
Game Schedule Times
Never miss a draw again with all the Delaware lottery draw times. Shown in local time and Sales Stop in ().
GAME
SUN
MON
TUE
WED
THU
FRI
SAT
Play 3 (Day)
1:58 p.m.


(1:40 p.m.)

1:58 p.m.


(1:40 p.m.)

1:58 p.m.


(1:40 p.m.)

1:58 p.m.


(1:40 p.m.)

1:58 p.m.


(1:40 p.m.)

1:58 p.m.


(1:40 p.m.)

Play 3 (Night)
7:57 p.m.


(7:30 p.m.)

7:57 p.m.


(7:30 p.m.)

7:57 p.m.


(7:30 p.m.)

7:57 p.m.


(7:30 p.m.)

7:57 p.m.


(7:30 p.m.)

7:57 p.m.


(7:30 p.m.)

7:57 p.m.


(7:30 p.m.)

Play 4 (Day)
1:58 p.m.


(1:40 p.m.)

1:58 p.m.


(1:40 p.m.)

1:58 p.m.


(1:40 p.m.)

1:58 p.m.


(1:40 p.m.)

1:58 p.m.


(1:40 p.m.)

1:58 p.m.


(1:40 p.m.)

Play 4 (Night)
7:57 p.m.


(7:30 p.m.)

7:57 p.m.


(7:30 p.m.)

7:57 p.m.


(7:30 p.m.)

7:57 p.m.


(7:30 p.m.)

7:57 p.m.


(7:30 p.m.)

7:57 p.m.


(7:30 p.m.)

7:57 p.m.


(7:30 p.m.)

Multi-Win Lotto
7:57 p.m.


(7:30 p.m.)

7:57 p.m.


(7:30 p.m.)

7:57 p.m.


(7:30 p.m.)

Lotto America
10:15 p.m.


(9:45 p.m.)

10:15 p.m.


(9:45 p.m.)

10:15 p.m.


(9:45 p.m.)

Lucky for Life
10:38 p.m.


(9:30 p.m.)

10:38 p.m.


(9:30 p.m.)

10:38 p.m.


(9:30 p.m.)

10:38 p.m.


(9:30 p.m.)

10:38 p.m.


(9:30 p.m.)

10:38 p.m.


(9:30 p.m.)

10:38 p.m.


(9:30 p.m.)

Mega Millions
11:00 p.m.


(9:45 p.m.)

11:00 p.m.


(9:45 p.m.)

Powerball
10:59 p.m.


(9:45 p.m.)

10:59 p.m.


(9:45 p.m.)

10:59 p.m.


(9:45 p.m.)
How to Buy Delaware Lottery Tickets
DE Lottery tickets can be purchased from any local authorized retailer such as a garage and convenience store. Simply look for the official lottery logo to verify a seller.
| GAME | COST TO PLAY |
| --- | --- |
| Play 3 | minimum bet $0.50 |
| Play 4 | minimum bet $0.50 |
| Multi-Win Lotto | $2 |
| Lotto America | $1 (+$1 optional All-Star Bonus Multiplier) |
| Lucky for Life | $2 |
| Mega Millions | $2 (+$1 optional Megaplier) |
| Powerball | $3 |
You will need to be at least 18 years of age in order to purchase any of the above tickets.
How to Claim Delaware Lottery Prizes
Claim up to $599 win or free plays
Method 1 – Visit any local authorized retailer to claim your prize. Most should be able to pay up to $599 immediately.
Method 2 – Send your signed ticket with a claim form and requested documents such as ID to the Delaware Lottery.
Claim $600 - $5,000 win
Method 1 – Visit your nearest Redemption Center along with some valid ID and your Social Security card for verification.
Method 2 – Mail your ticket (with the back completed) along with a claim form and valid ID as requested to the Delaware Lottery.
Claim over $5,000 win
Method 1 - Make an appointment and claim at the Delaware Lottery Office between opening hours. Be sure to take the documents requested such as a valid photo ID and Social Security card.
Method 2 – Send your winning ticket with the back filled-in along with a downloaded claim form and valid ID copy to the Lottery Headquarters address.
Claim Center & Claim Form
Download a claim form and a copy of a valid ID, then send to or visit:
All Delaware Claim Centers
Wilmington
Wilmington Redemption Center
Carvel State Office Building,
820 N. French Street,
Wilmington, DE 19801
Open:
Mon-Fri - 8:00 a.m. - 4:00 p.m.
Phone:
+1 302-577-8162
Map:
Location and Directions
Tips and Strategies
To truly enhance your DE lottery experience we've gathered a collection of insightful tips and strategies that not only boost your chances of winning but also add an extra layer of enjoyment to your participation.
Strategic Selection: Consider the pros and cons of opting for a lump sum payout versus an annuity when you hit the big win.
Embrace Convenience: Take advantage of online ticket purchases where available for the convenience.
Swift Claiming: Always ensure you claim your prize within the stipulated timeframe to avoid missing out.
Ditch the Predictable: Avoid common sequences like birthdays to expand your potential for a winning combination.
Benefit from Momentum: Capitalize on the surge in ticket sales after a major win which often leads to even more substantial jackpots.
Knowledge is Power: Understand the odds for each game you play to improve your winning potential.
Analyze Past Numbers: Insightful analysis can refine your number selection strategy and boost your confidence.
Stay Updated: Stay in the loop with special promotions from the Delaware Lottery that can make your participation all the more rewarding.
Play Smart: Set a budget that aligns with your comfort zone whether you're on a hot streak or facing losses.
Time Management: Establish time and frequency limits to keep the game enjoyable without overtaking other aspects of life.
Ticket Price Strategy: Consider investing in higher-priced tickets for improved odds of snagging substantial prizes.
Explore Different Games: Each game boasts unique odds and gameplay injecting a fresh and exciting dimension.
Positivity Pays: Maintain a positive mindset; remember that every ticket holds a potential winning chance.
Second Chances: Engage in second-chance drawings for non-winning tickets for a chance to transform a seemingly lost ticket into a surprise win.
Beyond the Jackpot: Familiarize yourself with the various prize tiers of each game as there are substantial rewards beyond the jackpot.
By weaving these expert tips and strategies into your DE journey you not only heighten your odds of winning but also craft an experience that's responsible and enjoyable.
Recent Delaware Lottery Winners' Stories
Delaware sees a steady stream of big prize winners every week. If you're looking to join the list of winners here is a little inspiration:
$10,000

- Mega Millions - Bridgeville:
A 53-year-old woman got a ticket at Concord Liquor in Seaford using Quick Pick. She has played the Delaware Lottery since 2019 and usually buys two tickets. This time it paid off and she won $10,000.

$25,000

- Lucky for Life - Wilmington:
A retired 72-year-old woman from Wilmington has won $25,000 annually for life by matching five numbers in the Lucky for Life draw. The lucky winner who kept her identity private has been a Delaware resident her whole life and has played the Delaware Lottery since it started in 1975.

$50,000

- Powerball - Newark:
A 57-year-old woman from Landenberg matched four white balls and the Powerball. Choosing to stay anonymous she got the winning ticket from Books & News on East Chestnut Hill Road in Newark.

$20,000

- Lotto America - Clayton:
A 72-year-old retiree from Clayton bought ten Draw Game tickets during a visit to Shore Stop #232 in Dover. He was in for a surprise when he checked his Lotto America ticket – he had matched five numbers and won $20,000.
Lottery Tax Guide
Though all winnings are subject to income tax, Delaware is one of the few states that only charges Federal tax on prize amounts over $5,000. At no point do you currently pay Federal tax meaning you take home more of your winnings than in the majority of states. This table explains more:
PRIZE/RESIDENCY
STATE TAX
FEDERAL TAX
TOTAL TAX
More than $5,000


U.S. Citizens & Residents

0%
24%
24%
More than $5,000


Non-U.S. Citizens & Residents

0%
30%
30%
Note: A prize total of $600 or more will automatically be reported to the IRS.
About Delaware Lottery
The Delaware Lottery stands as a symbol of excitement, entertainment and community enrichment within the state's history.
Since its inception it has offered a diverse range of games while contributing to education, social welfare and public initiatives.
Lottery Facts
Founded in 1974 the DE Lottery has been dedicated to enhancing the lives of Delawareans.
In 1991 it became part of the multi-state lottery network with the introduction of the renowned "Multi-Win Lotto" game.
The prestigious "Play 3" and "Play 4" games provide not only monetary rewards but also the chance to experience memorable wins.
Participation in multi-state games like Mega Millions and Powerball since 2003 has allowed players to chase extraordinary jackpots.
Over the years substantial funds have been generated to support education, public welfare and community enhancement projects.
Convenient online ticket purchasing and gameplay ensure easy accessibility for players to enjoy a variety of games.
History
1974: The Delaware Lottery is established.
1991: Joins the multi-state lottery community with "Multi-Win Lotto".
2003: Participation in Mega Millions and Powerball begins.
2019: Celebrates its 45th anniversary.
Present: The Delaware Lottery remains committed to advancing education and community initiatives that shape the state's future.
Location
Situated on the East Coast of the USA Delaware is a state known for its historical significance and vibrant communities.
Bordered by Maryland, New Jersey and Pennsylvania it stands as a hub of culture and commerce. The state's diverse population with over 1 million residents calls Delaware home enjoying its distinctive landmarks including the historic towns along the Delaware River. Delaware's rich history, beautiful beaches and thriving cities make it a unique and desirable place to live and visit.
Giving Back
The Delaware Lottery goes beyond providing thrilling gaming experiences; it plays a vital role in supporting charitable causes within the state.
The proceeds from lottery ticket sales contribute to various programs in education, healthcare, and community development. Charities and projects benefiting from these funds include schools, medical facilities and initiatives that aid veterans and senior citizens.
Every lottery ticket purchased makes a positive impact on these worthy causes highlighting the meaningful role of participating in the Delaware Lottery.