Games and Advanced Draws
The main lottery games you can play in Massachusetts, click a link for results and more information.
Games Overview
The Numbers Game
Players embark on an exciting journey of selecting a four-digit number which could lead to substantial wins. You have the flexibility to choose your play style such as straight, box or straight/box combinations. With multiple drawings held daily this game offers frequent chances to win.
Mass Cash
A simpler yet thrilling option where players select five numbers from a pool of 1 to 35. Match all five numbers for the jackpot prize providing a straightforward path to potential winnings. With daily drawings you can make your day extraordinary by winning big.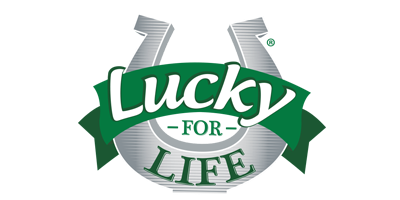 Lucky for Life
Offering a shot at lifelong rewards players choose five numbers from 1 to 48 and an additional Lucky Ball from 1 to 18. Win the top prize and you could secure $1,000 every day for the rest of your life.
Megabucks Doubler
An intriguing twist to the classic lotto experience. Players select six numbers from 1 to 49 in the usual manner... what makes this game unique is the Doubler feature – if your ticket qualifies your non-jackpot prize could be doubled.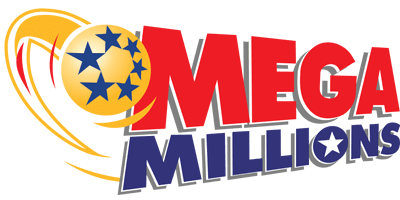 Mega Millions
Your gateway to an international jackpot adventure. By selecting five numbers from 1 to 70 and a Mega Ball from 1 to 25 you become part of a game that offers breathtaking jackpots with bi-weekly drawings.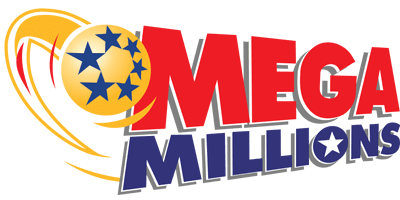 Powerball
Now a household name it offers unparalleled excitement by simply picking five numbers from 1 to 69 and a Powerball number from 1 to 26. The game's legendary jackpots are known to create instant millionaires.
Game Schedule Times
Never miss a draw again with all the Massachusetts lottery draw times. Shown in local time and Sales Stop in ().
GAME
SUN
MON
TUE
WED
THU
FRI
SAT
The Numbers Game (Midday)
2:00 p.m.


(2:00 p.m.)

2:00 p.m.


(2:00 p.m.)

2:00 p.m.


(2:00 p.m.)

2:00 p.m.


(2:00 p.m.)

2:00 p.m.


(2:00 p.m.)

2:00 p.m.


(2:00 p.m.)

2:00 p.m.


(2:00 p.m.)

The Numbers Game (Evening)
9:00 p.m.


(9:00 p.m.)

9:00 p.m.


(9:00 p.m.)

9:00 p.m.


(9:00 p.m.)

9:00 p.m.


(9:00 p.m.)

9:00 p.m.


(9:00 p.m.)

9:00 p.m.


(9:00 p.m.)

9:00 p.m.


(9:00 p.m.)

Mass Cash
9:00 p.m.


(9:00 p.m.)

9:00 p.m.


(9:00 p.m.)

9:00 p.m.


(9:00 p.m.)

9:00 p.m.


(9:00 p.m.)

9:00 p.m.


(9:00 p.m.)

9:00 p.m.


(9:00 p.m.)

9:00 p.m.


(9:00 p.m.)

Lucky for Life
10:38 p.m.


(09:30 p.m.)

10:38 p.m.


(09:30 p.m.)

10:38 p.m.


(09:30 p.m.)

10:38 p.m.


(09:30 p.m.)

10:38 p.m.


(09:30 p.m.)

10:38 p.m.


(09:30 p.m.)

10:38 p.m.


(09:30 p.m.)

Megabucks Doubler
9:00 p.m.


(9:00 p.m.)

9:00 p.m.


(9:00 p.m.)

Mega Millions
11:00 p.m.


(10:45 p.m.)

11:00 p.m.


(10:45 p.m.)

Powerball
10:59 p.m.


(9:50 p.m.)

10:59 p.m.


(9:50 p.m.)

10:59 p.m.


(9:50 p.m.)
How to Buy Massachusetts Lottery Tickets
All tickets can be bought from any of the authorized lottery retailers scattered throughout Massachusetts such as convenience stores, gas stations and supermarkets. Be sure to look for the Massachusetts Lottery logo to identify approved vendors.
| GAME | COST TO PLAY |
| --- | --- |
| The Numbers Game | from $0.25 |
| Mass Cash | $1 |
| Lucky for Life | $2 |
| Megabucks Doubler | $1 |
| Mega Millions | $2 |
| Powerball | $2 |
Note: To participate in the Massachusetts Lottery individuals must be at least 18 years old.
How to Claim Massachusetts Lottery Prizes
Up to $600
Method 1 – Visit any Lottery Agent near you. Look out for the official Lottery logo.
Method 2 – Visit any Mass Lottery claim office with your signed ticket, ID and claim form.
Method 3 – Mail your signed ticket along with appropriate ID and a claim form.
Claiming $601 to $103,000
Method 1 – $601 - $5,000 - can be claimed on the Mass Lottery app via mobile cashing.
Method 2 – up to $50,000 - mail in a claim form along with ID and a signed ticket.
Method 2 – $601-$103,000 - claims of this amount can be made at one of the Lottery office locations listed.
Claiming over £103,000
Method 1 – Any amounts over $103,000 must be claimed at the Lottery Headquarters in Dorchester, MA. An appointment can be made over the phone.
Claim Center & Claim Form
Download a claim form and a copy of a valid ID, then send to or visit:
Massachusetts State Lottery
P.O. Box 859036
Braintree, MA 02185-9036
Phone: +1 781-849-5601
Open: Mon - Fri, 8:45 a.m. - 4:30 p.m.
Web: masslottery.com/
All Massachusetts Claim Centers
Tips and Strategies
Playing Mass lottery games should be both fun and exciting. Here are a few tips to help you get the most out of your experience:
Set limits: Establish limits for both winning and losing and be sure to stick to them.
Be patient: Ultimately it's a matter of chance and substantial wins might take time. Patience is essential for maintaining a balanced perspective.
Consistent or random: Do you prefer consistent number choices or random selections? Find the approach that resonates best with your playing style.
Check results: Stay updated with the outcomes of the games using our website so you never miss a prize.
Explore tiers: Explore secondary prize tiers as you might still win substantial prizes even if the jackpot eludes you.
Play responsibly: Lottery games should be an entertaining pastime so always allocate funds you're comfortable with losing.
Avoid common patterns: Steer clear of frequently chosen patterns such as consecutive numbers or specific sequences which could increase the chance of you sharing a prize.
Second-chance draws: You can get an extra opportunity to win if your initial ticket doesn't secure a prize with a second-chance play.
Annuity vs. lump sum: If you win a significant jackpot you'll typically choose between a lump-sum payment and an annuity so it's worth considering your preference in advance.
Game variety: Mass lottery offers a variety of games each with unique gameplay and odds. Why not play a few to keep the excitement levels up?
Understand odds: Familiarizing yourself with the winning odds of each game will empower you to make informed choices.
Join/form a group: Pooling resources enables the purchase of more tickets collectively so consider forming or joining a lottery group with friends, family or coworkers.
Claim promptly: If you win ensure you claim your winnings within the specified timeframe so you don't miss out.
Past results: Analyze past winning numbers to identify any patterns or trends that could influence your number selection strategy.
Following these tips should help you get the maximum enjoyment from your games whilst still playing responsibly.
Recent Massachusetts Lottery Winners' Stories
Looking for inspiration? Several MA residents have recently captured the spotlight by scoring significant wins in Mass Lottery games:
$25,000 a year

- Lucky for Life - Somerset - July 2023:
Brian Leonard from Somerset secured a $25,000 yearly for life reward through the Lucky for Life multi-state game. Opting for the cash alternative Leonard collected his prize of $390,000 (pre-tax) in a lump sum.

$1 Million

- Powerball - Waltham - July 2023:
After the July 19 Powerball drawing with a massive $1.08 billion jackpot Brendan Stewart from Waltham secured a $1 million prize. His Quick Pick ticket perfectly matched the initial five numbers drawn and on July 27 Stewart collected his $1 million reward (pre-tax).

$3 Million

- Mega Millions - Lakeville - June 2023:
Paul Little from Lakeville MA secured a $3 million Mega Millions prize. His fortune came from matching the first five numbers with the Megaplier option. Paul collected his winnings at the Dorchester-based Massachusetts State Lottery headquarters.

$500,000

- Mass Cash - Agawam:
Using a familiar set of numbers representing family birthdays Agawam resident Michael Sprandel hit the jackpot with a $500,000 win. Sprandel promptly claimed his prize on at the Dorchester HQ.

$800,000

- Mass Cash - Methuen:
By consistently using a set of numbers tied to family birthdays Methuen resident Cynthia Holden managed to secure a significant victory in the form of eight Mass Cash tickets all bearing the same set of numbers. Holden promptly claimed her reward at the claim center located in Lawrence.
Lottery Tax Guide
This section displays the various tax levels you will encounter as a winner of any MA lottery prize. If you are not a U.S. citizen or resident you can expect to pay a larger proportion of tax on your winnings.
W2G Forms
Anyone who wins over $600 in prizes will be issued a W2G form. This can be a the time of payment, or via the mail in January.
PRIZE/RESIDENCY
STATE TAX
FEDERAL TAX
TOTAL TAX
Between $600 and $5000


U.S. Citizens & Residents

5%
0%
5%
More than $5000


U.S. Citizens & Residents

5%
24%
29%
More than $600


Non-U.S. Citizens & Residents

5%
30%
35%
About Massachusetts Lottery
The Massachusetts Lottery is one of the oldest and most successful lotteries in the United States. Founded in 1971 it has generated more than $24 billion for the state's General Fund to support education, public safety and human services.
Every week thousands of players vie for their chance at millions of dollars in prizes from scratch tickets to draw games such as Mega Millions and Powerball.
Location and Unique Features
Located in the New England region of the United States, Massachusetts is bordered by New York, Vermont, New Hampshire, Connecticut and Rhode Island. The state is known for its rich history, iconic landmarks such as the Freedom Trail in Boston, and vibrant cultural scene.
Charitable Contributions of Mass Lottery
The Massachusetts Lottery plays a crucial role in supporting charitable causes within the state. Proceeds from ticket sales are dedicated to various community programs and initiatives creating a positive impact on the lives of many.
Massachusetts Lottery FAQs