Games and Advanced Draws
The main lottery games you can play in California, click a link for results and more information.
Games Overview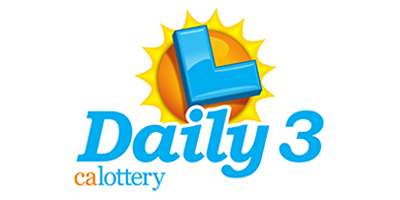 Daily 3
Players pick three digits from 0 to 9 selecting both the numbers and the play style they want. With options like straight, box and straight/box combinations Daily 3 offers flexibility in how you choose to play. Drawings occur twice daily.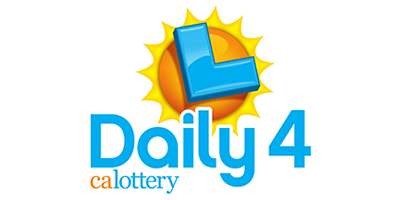 Daily 4
Challenging players to pick four numbers from 0 to 9 this game features various play types such as straight, box and straight/box giving you the freedom to adapt your strategy. With the chance to win across multiple play styles the excitement builds twice daily drawings.
Daily Derby
Combining the thrill of racing with the excitement of lottery play Daily Derby brings a unique twist to the traditional concept. Players select a horse, a jockey and the race time resulting in a game that's both engaging and dynamic.
Fantasy 5
A straightforward yet exciting experience where players pick five numbers from a range of 1 to 39. Matching all five numbers leads to the jackpot prize. With daily drawings you're given more chances to receive significant winnings.
SuperLotto Plus
Known for its sizable jackpots players choose five numbers from 1 to 47 and an additional Mega number from 1 to 27. Drawings occur twice a week making SuperLotto Plus a game where anticipation builds as the draw dates approach.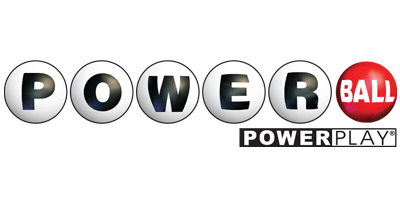 Powerball
In California players choose five numbers from 1 to 69 and an additional Powerball number from 1 to 26. With drawings held twice a week Powerball offers a chance at colossal prizes that can reshape lives.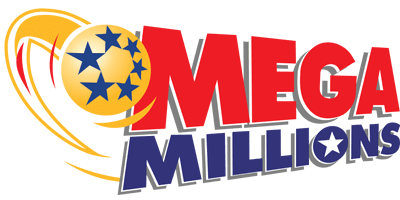 Mega Millions
Mega Millions presents an incredible opportunity to win life-changing prizes. Players select five numbers from 1 to 70 and an additional Mega Ball number from 1 to 25. The bi-weekly drawings promise enormous jackpots making each participation exciting.
Game Schedule Times
Never miss a draw again with all the California lottery draw times. Shown in local time and Sales Stop in ().
GAME
SUN
MON
TUE
WED
THU
FRI
SAT
Daily 3 Midday
1:00 p.m.


(1:00 p.m.)

1:00 p.m.


(1:00 p.m.)

1:00 p.m.


(1:00 p.m.)

1:00 p.m.


(1:00 p.m.)

1:00 p.m.


(1:00 p.m.)

1:00 p.m.


(1:00 p.m.)

1:00 p.m.


(1:00 p.m.)

Daily 3 Evening
6:30 p.m.


(6:30 p.m.)

6:30 p.m.


(6:30 p.m.)

6:30 p.m.


(6:30 p.m.)

6:30 p.m.


(6:30 p.m.)

6:30 p.m.


(6:30 p.m.)

6:30 p.m.


(6:30 p.m.)

6:30 p.m.


(6:30 p.m.)

Daily 4
6:30 p.m.


(6:30 p.m.)

6:30 p.m.


(6:30 p.m.)

6:30 p.m.


(6:30 p.m.)

6:30 p.m.


(6:30 p.m.)

6:30 p.m.


(6:30 p.m.)

6:30 p.m.


(6:30 p.m.)

6:30 p.m.


(6:30 p.m.)

Daily Derby
6:30 p.m.


(6:30 p.m.)

6:30 p.m.


(6:30 p.m.)

6:30 p.m.


(6:30 p.m.)

6:30 p.m.


(6:30 p.m.)

6:30 p.m.


(6:30 p.m.)

6:30 p.m.


(6:30 p.m.)

6:30 p.m.


(6:30 p.m.)

Fantasy 5
6:30 p.m.


(6:30 p.m.)

6:30 p.m.


(6:30 p.m.)

6:30 p.m.


(6:30 p.m.)

6:30 p.m.


(6:30 p.m.)

6:30 p.m.


(6:30 p.m.)

6:30 p.m.


(6:30 p.m.)

6:30 p.m.


(6:30 p.m.)

SuperLotto Plus
7:45 p.m.


(7:45 p.m.)

7:45 p.m.


(7:45 p.m.)

Mega Millions
8:00 p.m.


(7:45 p.m.)

8:00 p.m.


(7:45 p.m.)

Powerball
7:59 p.m.


(7:00 p.m.)

7:59 p.m.


(7:00 p.m.)

7:59 p.m.


(7:00 p.m.)
How to Buy California Lottery Tickets
Tickets can be purchased from any authorized retailer throughout the state, and additional purchasing options can be found on the official California Lottery website
| GAME | COST TO PLAY |
| --- | --- |
| Daily 3 | $0.50 |
| Daily 4 | $0.50 |
| Daily Derby | $2 |
| Fantasy 5 | $1 |
| SuperLotto Plus | $1 |
| Mega Millions | $2 |
| Powerball | $2 |
Note: Players must be at least 18 years old to participate in the California Lottery.
How to Claim California Lottery Prizes
Claiming $599 and under
Method 1 – Get cash instantly by taking your winning ticket to an authorized retailer.
Method 2 – Sign your ticket, download a claim form and take it to any California Lottery District Office to process your claim. You can also pickup a claim form whilst there if needed.
Method 3 – Sign your ticket, complete a claim form and mail them (alongside your Claim Authorization Receipt if available) to California Lottery, 730 North 10th Street, Sacramento, CA.
Claiming $600 and over (claim form needed)
Method 1 – Visit your nearest California Lottery District Office directly. You will need your signed ticket and a completed claim form (available online or at district offices).
Method 2 – Complete a claim form and include it with your signed winning ticket then send them both to the California Lottery Headquarters.
Claiming 2nd Chance prize
Method 1 – Walk-in to your local Lottery District Office to claim your prize direct.
Method 2 – Pickup or download a winning claim form, complete it and send it alongside your signed winning ticket (and Claim Authorization Receipt) to the lottery headquarters in Sacremento.
Claim Center & Claim Form
Download a claim form and a copy of a valid ID, then send to or visit:
California State Lottery
730 North 10th Street
Sacramento, CA 95811
Phone: +1 800-568-8379
Open: Mon - Fri, 8:00 a.m. - 5:00 p.m.
Web: www.calottery.com/
All California Claim Centers
Tips and Strategies
Here are some tried-and-tested tips to make playing the California Lottery even more enjoyable:
Consistency vs. randomness: Decide whether you prefer sticking to a set of lucky numbers or opting for random selections.
Understand the odds: Taking the time to understand the odds of winning for each game can help you make informed choices and adjust your expectations accordingly.
Claiming prizes: Don't forget to claim your prize within the specified timeframe as unclaimed prizes can unfortunately go to waste.
Play responsibly: The foremost rule is to set a budget that you're comfortable with and it's important to prioritize responsible spending.
Game variety: California Lottery offer a range of games each with their own unique gameplay and odds. Experimenting with different games can add a delightful twist to your gaming routine.
Check results: Staying up-to-date with the latest winning numbers and game results is essential. Our website provides a convenient platform to help you remain informed the moment draws go live.
Prize tiers: Remember that even if the jackpot remains elusive you could still snag some significant prizes.
Join or form a lottery pool: Consider collaborating with friends, family or colleagues to form a lottery pool. Pooling resources allows you to collectively purchase more tickets and increases your overall chances of securing a win.
Approaching California Lottery games with a balanced perspective can increase your enjoyment whilst still playing responsibly.
Recent California Lottery Winners' Stories
Looking for inspiration? In California many people regularly win substantial lottery prizes. Here we take a quick look at a couple of these winners:
$82 Million

- SuperLotto Plus - Victorville - August 2023:
A valuable SuperLotto Plus ticket worth $82 million was purchased at a Victorville market successfully matching all six numbers. There were five other tickets that matched five numbers but didn't have the Mega number.

$1.08 Billion

- Powerball - Los Angeles - July 2023:
Valued at around $1.08 billion this marks the sixth biggest prize in U.S. history and ranks as the third largest in the game's past. The lucky ticket was purchased at Las Palmitas Mini Market in Los Angeles.

$3.2 Million

- SuperLotto PLUS - Sacramento - May 2023:
After purchasing his ticket at a gas station in Sacramento, Jimmie Coleman became a Californian lottery winner by securing the top prize of $41 million.

$247 Million

- Mega Millions - Santa Clara County - January 2023:
Edward Lojewski, the fortunate winner of a $247 million prize managed to match all six numbers in the Mega Millions lottery. He bought the winning ticket at a 7-Eleven located in Santa Clara County.

$2.04 Billion

- Powerball - Altadena:
After many rounds without a winner the Powerball draw on November 7 2022 reached an enormous $2.04 billion. The drawings had been held without a winner for 40 consecutive times. The lucky winner of this massive prize was Edwin Castro who matched the numbers 10-33-41-47-56 with the Powerball number 10.
Lottery Tax Guide
Although federal taxes are applied to all prize amounts over $5,000 California is one of only 8 states that do not apply state taxes. Here's a table to outline the taxes you can expect to pay:
PRIZE/RESIDENCY
STATE TAX
FEDERAL TAX
TOTAL TAX
More than $5000


U.S. Citizens & Residents

0%
24%
24%
More than $5000


Non-U.S. Citizens & Residents

0%
30%
30%
Note: There is a higher rate of tax applied if the winner is a non-U.S. resident.
About California Lottery
The California Lottery, known as the California State Lottery (CSL) has played a significant role in the state since its establishment in 1984.
With a mission to provide supplemental funding for public education it has contributed billions of dollars to schools and educational programs across the state.
Charitable Contributions
The California Lottery is committed to supporting education in the state with a significant portion of the revenue generated from ticket sales going directly to benefit public schools and educational programs.
Through this support, the California Lottery continues to play a vital role in providing essential resources for the development and growth of the state's educational system.
Location and Unique Features
Located on the west coast of the United States, California is the most populous state in the country with over 39 million residents.
Bordered by Oregon to the north, Nevada to the east and Arizona to the southeast, California is renowned for its diverse landscapes including picturesque beaches, vast deserts and towering mountains. The state is home to famous landmarks like the Golden Gate Bridge, Hollywood and the breathtaking Yosemite National Park.