Games and Advanced Draws
The main lottery games you can play in Colorado, click a link for results and more information.
Games Overview
Pick 3
A daily numbers game where players choose a three-digit number or opt for a Quick Pick. There are different play types such as straight, box, straight/box or combo.
Cash 5
Players select five numbers from a pool of 1 to 32 in this daily draw game. Players can also choose a Quick Pick option and prizes are determined by the number of matches with the jackpot going to those who match all five numbers.
Colorado Lotto+
A bi-weekly draw game offering players the chance to select six numbers from a range of 1 to 42. The game features a rolling jackpot that grows with each drawing until someone matches all six numbers.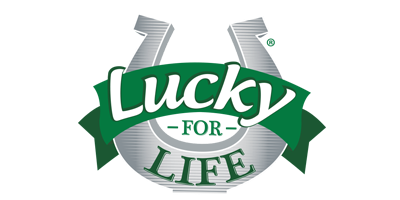 Lucky for Life
Offering players the opportunity to win $1,000 a day for life as the top prize by choosing five numbers from a pool of 1 to 48 and one Lucky Ball number from 1 to 18.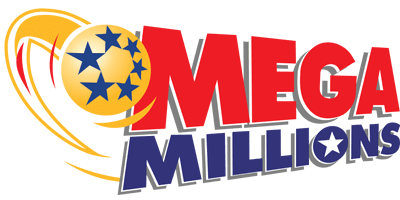 Mega Millions
A widely recognized multi-state lottery game with enormous jackpots. Players select five numbers from a pool of 1 to 70 and one Mega Ball number from 1 to 25 whilst jackpots increase with each drawing that doesn't produce a winner.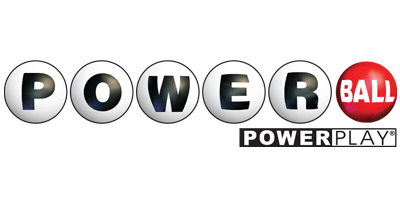 Powerball
Offering massive jackpots players choose five numbers from 1 to 69 and one Powerball number from 1 to 26. The game includes a Power Play option to multiply non-jackpot prizes.
Game Schedule Times
Never miss a draw again with all the Colorado lottery draw times. Shown in local time and Sales Stop in ().
GAME
SUN
MON
TUE
WED
THU
FRI
SAT
Pick 3 (Midday)
1:30 p.m.


(1:30 p.m.)

1:30 p.m.


(1:30 p.m.)

1:30 p.m.


(1:30 p.m.)

1:30 p.m.


(1:30 p.m.)

1:30 p.m.


(1:30 p.m.)

1:30 p.m.


(1:30 p.m.)

1:30 p.m.


(1:30 p.m.)

Pick 3 (Evening)
7:30 p.m.


(7:30 p.m.)

7:30 p.m.


(7:30 p.m.)

7:30 p.m.


(7:30 p.m.)

7:30 p.m.


(7:30 p.m.)

7:30 p.m.


(7:30 p.m.)

7:30 p.m.


(7:30 p.m.)

7:30 p.m.


(7:30 p.m.)

Cash 5
7:35 p.m.


(7:30 p.m.)

7:35 p.m.


(7:30 p.m.)

7:35 p.m.


(7:30 p.m.)

7:35 p.m.


(7:30 p.m.)

7:35 p.m.


(7:30 p.m.)

7:35 p.m.


(7:30 p.m.)

7:35 p.m.


(7:30 p.m.)

Colorado Lotto+
7:35 p.m.


(7:30 p.m.)

7:35 p.m.


(7:30 p.m.)

Colorado Lotto
7:35 p.m.


(7:30 p.m.)

7:35 p.m.


(7:30 p.m.)

Lucky for Life
8:38 p.m.


(7:30 p.m.)

8:38 p.m.


(7:30 p.m.)

8:38 p.m.


(7:30 p.m.)

8:38 p.m.


(7:30 p.m.)

8:38 p.m.


(7:30 p.m.)

8:38 p.m.


(7:30 p.m.)

8:38 p.m.


(7:30 p.m.)

Mega Millions
9:00 p.m.


(7:30 p.m.)

9:00 p.m.


(7:30 p.m.)

Powerball
9:00 p.m.


(7:30 p.m.)

9:00 p.m.


(7:30 p.m.)

9:00 p.m.


(7:30 p.m.)
How to Buy Colorado Lottery Tickets
We've created a ticket price guide for the lottery games below. Remember to only buy tickets from authorized retailers and look out for the official lottery logo.
| GAME | COST TO PLAY |
| --- | --- |
| Pick 3 | $0.50 - $5 |
| Cash 5 | $1 |
| Colorado Lotto+ | $2 |
| Lucky for Life | $2 |
| Mega Millions | $2 (+$1 optional Megaplier) |
| Powerball | $2 |
Remember: You need to be 18 years of age or older to play any of the games listed above.
How to Claim Colorado Lottery Prizes
Claim up to $599 win or free plays
Method 1 – Take your winning ticket to a local retailer to claim your prize.
Method 2 – Mail your signed ticket along with ID and claim form to the Colorado Lottery.
Claim over $600 win
Method 1 – Make an appointment via the phone at a Colorado Lottery Claim Center to collect your winnings in person.
Method 2 – Download and complete a claim form and mail it to the official Claim Center.
Claim Center & Claim Form
Download a claim form and a copy of a valid ID, then send to or visit:
All Colorado Claim Centers
Tips and Strategies
To make your journey into the world of the CO Lottery not only more enjoyable but also potentially rewarding consider these practical strategies and insights.
Strategic Selection: Make informed decisions about your prize options whether it's a lump sum payout or an annuity in the event of a big win.
Embrace Online: The convenience of online ticket purchases makes the process smoother.
Timely Claims: Ensure that you claim your prize winnings within the designated timeframe avoiding any missed opportunities.
Avoid Predictability: Steer clear of predictable sequences like birthdays when picking your numbers.
After the Jackpot: The aftermath of a major win often sees a surge in ticket sales resulting in even more sizable jackpots.
Master the Odds: Understand the odds associated with each game giving you an edge.
Deciphering Patterns: Dive into past winning numbers and patterns refining your number selection.
Stay Current: Stay in the loop about any special promotions presented by the Colorado Lottery.
Play Responsibly: Define a budget that keeps your lottery endeavors within comfortable limits.
Time Well Spent: Set both time and frequency limits to keep your gameplay in check.
Balancing Act: Consider investing in higher-priced tickets which might improve your chances of securing substantial rewards.
Variety: Each game offers unique odds and gameplay infusing a new layer of excitement.
Positive Outlook: Approach each ticket purchase with optimism knowing that each one holds a potential winner.
Second Chances: Take advantage of second-chance drawings for non-winning tickets.
By weaving these proven tips and strategies into your gaming you're not only amplifying the likelihood of success but also playing responsibly.
Recent Colorado Lottery Winners' Stories
There are no shortage of winners across Coloarado. If you're looking for a little inspiration take a look at these success stories:
$5,003

- Lucky for Life! - Littleton:
Jim a flooring contractor by trade frequently enjoys playing Lucky for Life. He experienced his largest win yet and was genuinely amazed by his luck. He intended to use his winnings for car repairs and travel.

$20,000

- Cash 5 - Aurora:
After playing jackpot games weekly for a decade Erik a mechanic at a local school was taken by surprise. Despite only ever winning $10 before he's now a lottery winner and intended to cover the costs of his upcoming wedding.

$80,002

- Cash 5 - Lakewood:
After more than a decade of playing Alexander was stunned by his four lottery wins. He intended to use his winnings to clear credit card debts and boost his savings.

$50,000

- Powerball - Highlands Ranch:
Steven had previously celebrated a $500 win however this recent victory surpasses that achievement by a considerable margin. His stroke of luck came as he made a routine stop for fuel and coffee picking up a Quick Pick ticket.

$1,450

- Pick 3 - Aurora:
Angelo has been playing the lottery for a while and his recent big win will fund an exciting shopping spree!

$1,500

- Colorado Lotto+ - Colorado Springs:
Having played Colorado Lotto+ weekly for five years during his retirement Jeffrey hit his largest win. When he checked his ticket on the website he was amazed to discover he was only one number away from the jackpot.
Lottery Tax Guide
Both state and fedral taxes are withheld on Colorado Lottery winnings. The rate at which you pay tax varies according the amount won and your residency/citizenship status. The table below explains the tax rates and who they apply to.
PRIZE/RESIDENCY
STATE TAX
FEDERAL TAX
TOTAL TAX
$5,000 and over


U.S. Citizens & Residents

4%
24%
28%
$5,000 and over


Non-U.S. Citizens & Residents

4%
30%
34%
Please Note: Any prizes won will need to be reported to the IRS.
About Colorado Lottery
Colorado's journey into the world of lottery games began on January 24 1983 when the first tickets were sold for its inaugural game.
Over the years it has evolved and adapted embracing technological advancements to offer players the convenience of online ticket purchases and self-service terminals for a variety of exciting games and draws.
History
November 1982 - The Colorado Lottery is established with the passage of Amendment 2.
January 1983 - The very first game is launched providing players with a chance to win cash prizes.
July 1992 - The introduction of the "Cash 5" game offers a rolling jackpot prize.
April 1993 - The multi-state lottery game "Lotto America" joins eventually becoming "Powerball".
August 1996 - The state introduces "MatchPlay" a Colorado-exclusive game.
January 2000 - The launch of the "Colorado 5/32" game offering straightforward gameplay and favorable odds.
March 2001 - "Cash 5" is revamped to become a multi-state game.
April 2007 - CO introduces its own version of the "Mega Millions" game.
August 2016 - 34th anniversary and the significant milestone of $3 billion in proceeds for the state.
March 2022 - Online presence is enhanced so players can participate in games remotely.
Charitable Contributions
The motto is "Playing It Forward for Colorado" and it has been true to its word contributing to the state's well-being and improvement since its inception.
To date the Colorado Lottery has generated over $4 billion to support crucial areas such as outdoor recreation, land conservation, wildlife protection and school construction. These contributions have helped enhance the state's natural beauty, preserve its resources and provide valuable resources for education and community development.
Location and Unique Features
Nestled in the western part of the United States Colorado is known for its stunning natural beauty including the majestic Rocky Mountains, picturesque landscapes and vast outdoor recreational opportunities.
The state is bordered by Wyoming to the north, Nebraska to the northeast, Kansas to the east, Oklahoma to the southeast, New Mexico to the south, Utah to the west and Arizona to the southwest.
With a population of approximately 5.8 million residents Colorado boasts iconic landmarks such as the Garden of the Gods, Pikes Peak and the famous Red Rocks Amphitheater.