Games and Advanced Draws
The main lottery games you can play in Nebraska, click a link for results and more information.
| GAME | PRIZE | NUMBER FORMAT | ADVANCED DRAWS |
| --- | --- | --- | --- |
| Pick 3 | Fixed | 3 (from 0-9) | up to 72 |
| Pick 5 | Jackpot | 5 (from 1-40) | up to 84 |
| MyDaY | Fixed | 1 (from 1-12) + 1 (from 1-31) + 2 (from 0-9) | up to 84 |
| 2by2 | Fixed | 2 red (from 1-26) + 2 white (from 1-26) | up to 28 |
| Lucky for Life | Fixed | 5 (from 1-48) + 1 (from 1-18) | up to 24 |
| Mega Millions | Jackpot | 5 (from 1-70) + 1 (from 1-25) | up to 24 |
| Powerball | Jackpot | 5 (from 1-69) + 1 (from 1-26) | up to 24 |
Games Overview
Pick 3
With multiple ways to play and various prize levels Pick 3 is a daily drawing that offers players the chance to win by selecting a three-digit number.
Pick 5
A popular choice for those looking for bigger payouts and a bit more strategy where players choose a five-digit number and various play types.
MyDaY
A unique game where players select a three-digit number and a special MyDaY digit. Drawings are held daily and players have the chance to win based on their chosen numbers.
2by2
A multi-state game offering players a chance to win by selecting two sets of two-digit numbers with daily drawings and a prize structure that rewards matching numbers in various ways.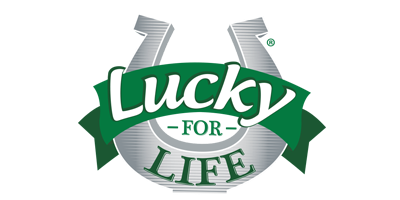 Lucky for Life
Players have the opportunity to win a top prize of $1,000 a day for life by selecting five numbers and a Lucky Ball, making it an attractive choice for those seeking long-term financial security.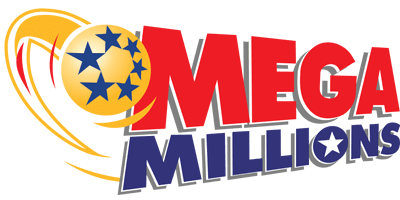 Mega Millions
The multi-state game which offers some of the largest jackpots in the country. Players select five numbers and a Mega Ball to try their luck at winning life-changing prizes.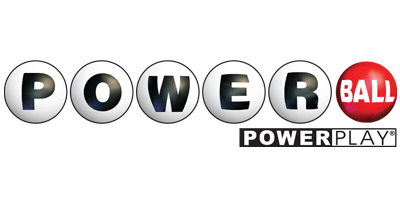 Powerball
With jackpots that often reach astronomical amounts Powerball is a household name in the world of lotteries. Players choose five numbers and a Powerball number for a chance to win mind-boggling prizes.
Game Schedule Times
Never miss a draw again with all the Nebraska lottery draw times. Shown in local time and Sales Stop in ().
GAME
SUN
MON
TUE
WED
THU
FRI
SAT
Pick 3
10:00 p.m.


(9:00 p.m.)

10:00 p.m.


(9:00 p.m.)

10:00 p.m.


(9:00 p.m.)

10:00 p.m.


(9:00 p.m.)

10:00 p.m.


(9:00 p.m.)

10:00 p.m.


(9:00 p.m.)

10:00 p.m.


(9:00 p.m.)

Pick 5
10:00 p.m.


(9:00 p.m.)

10:00 p.m.


(9:00 p.m.)

10:00 p.m.


(9:00 p.m.)

10:00 p.m.


(9:00 p.m.)

10:00 p.m.


(9:00 p.m.)

10:00 p.m.


(9:00 p.m.)

10:00 p.m.


(9:00 p.m.)

MyDaY
10:00 p.m.


(9:00 p.m.)

10:00 p.m.


(9:00 p.m.)

10:00 p.m.


(9:00 p.m.)

10:00 p.m.


(9:00 p.m.)

10:00 p.m.


(9:00 p.m.)

10:00 p.m.


(9:00 p.m.)

10:00 p.m.


(9:00 p.m.)

2by2
9:59 p.m.


(9:00 p.m.)

9:59 p.m.


(9:00 p.m.)

9:59 p.m.


(9:00 p.m.)

9:59 p.m.


(9:00 p.m.)

9:59 p.m.


(9:00 p.m.)

9:59 p.m.


(9:00 p.m.)

9:59 p.m.


(9:00 p.m.)

Lucky for Life
9:38 p.m.


(8:30 p.m.)

9:38 p.m.


(8:30 p.m.)

9:38 p.m.


(8:30 p.m.)

9:38 p.m.


(8:30 p.m.)

9:38 p.m.


(8:30 p.m.)

9:38 p.m.


(8:30 p.m.)

9:38 p.m.


(8:30 p.m.)

Mega Millions
10:00 p.m.


(9:00 p.m.)

10:00 p.m.


(9:00 p.m.)

Powerball
9:59 p.m.


(9:00 p.m.)

9:59 p.m.


(9:00 p.m.)

9:59 p.m.


(9:00 p.m.)
How to Buy Nebraska Lottery Tickets
With a selection of in-state and multi-state games available to Nebraskans the ticket prices can vary. Here are the current prices for all games available at lottery kiosks.
| GAME | COST TO PLAY |
| --- | --- |
| Pick 3 | $1 |
| Pick 5 | $1 |
| MyDaY | $1 |
| 2by2 | $1 |
| Lucky for Life | $2 |
| Mega Millions | $2 (+$1 optional Megaplier) |
| Powerball | $3 |
Remember: Nebraska state law prevents anyone under the age of 19 from purchasing lottery tickets and claiming prizes.
How to Claim Nebraska Lottery Prizes
Claim up to $500
Method 1 – To claim in person visit an authorized local retailer such as a convenience store or garage displaying the lottery logo where you can receive up to $500.
Method 2 – Visit one of the regional offices in our directory to make a claim in person.
Method 3 – Complete a claim form, include a copy of some photo ID and your signed ticket then mail to the claims address.
Claim from $500 to $19,999
Method 1 – Find your nearest claim center from our directory and visit it to make a claim. You can call first to check availability and confirm what you need to bring with you.
Method 2 – Sign your ticket, copy some photo ID and complete a claim form then send your claim via mail.
Claim more than $20,000
Method 1 – Make an appointment to visit the Nebraska Lottery Headquarters to make your claim in person. They will advise what documentation/ID you will need to bring.
Claim Center & Claim Form
Download a claim form and a copy of a valid ID, then send to or visit:
Nebraska Lottery
137 NW 17th St,
P.O. Box 95145
Lincoln, NE 68528
Phone: +1 402 471 6100
Open: Mon - Fri: 8:00 a.m. - 5:00 p.m.
Web: nelottery.com
All Nebraska Claim Centers
Tips and Strategies
Looking for some tips and strategies to enhance your lottery gameplay? We've compiled a list that could enhance every aspect of your gaming:
Budgeting: Remember that lottery tickets are for entertainment purposes and you should only spend what you can afford.
Time Management: Set limits to strike a balance between lottery play and other daily activities.
Ticket Variety: Higher-priced tickets offer enticing prizes while lower-priced ones provide extended entertainment.
Know the Odds: Each game has different odds of winning so research the odds.
Pool Tickets: Consider joining a lottery pool as pooling tickets allows you to play more numbers.
Consistency: While there's no guaranteed method for winning, consistency can sometimes increase the fun.
Different Games: It's always good to try different games and see which ones you enjoy the most.
Unique Numbers: Steer away from relying solely on common sequences like birthdays or anniversaries.
Post-Win Play: Subsequent jackpots often grow more enticing due to increased ticket sales.
Optimism: Believe that every Nebraska Lottery ticket you purchase holds a potential prize.
Second-Chance: Second-chance drawings provide an additional opportunity to transform a loss into a win.
Prize Structure: Appreciate the range of potential rewards beyond the coveted jackpot.
Prompt Claims: Timely claims guarantee you don't miss out on your well-deserved winnings.
Lump Sum vs. Annuity: Familiarize yourself with the advantages and disadvantages of both payout options.
Stay Informed: Stay updated with the latest Nebraska Lottery news, special promotions and game alterations.
Note: While these tips may seemingly improve your odds the lottery is primarily a game of chance meant to be enjoyed responsibly.
Recent Nebraska Lottery Winners' Stories
There are regular big winners throughout Nebraska so if you're looking for a little lottery inspiration then take a look at just a few of the recent winners to come from NE.
| GAME | STORE | LOCATION | PRIZE AMOUNT |
| --- | --- | --- | --- |
| Lucky For Life | Super C, 501 W. A St | Lincoln | $25,000 a year for life |
| Pick 5 | Qwik 6, 1535 First St. | Friend | $110,000 |
| Powerball | Cornhusker Quick Stop | Bellevue | $100,000 |
| Pick 5 | Gary's Super Foods | Broken Bow | $90,000 |
| Powerball | Fast Mart | Grand Island | $1 million |
| Pick 5 | U-Stop at 8231 O St. | Lincoln | $126,000 |
Lottery Tax Guide
Nebraska lottery tax withholdings are relatively straightforward compared to most states. Regardless of your citizenship/residency status you will only pay state and federal tax on prizes over $5,000 however there are slight vcariations in the amount paid. Here's a table explaining fully:
PRIZE/RESIDENCY
STATE TAX
FEDERAL TAX
TOTAL TAX
More than $5,000


U.S. Citizens & Residents

5%
24%
29%
More than $5,000


Non-U.S. Citizens & Residents

5%
30%
35%
Note: There is an automatic notification sent to the IRS for all prizes won over $600 in accordance with Federal regulations.
About Nebraska Lottery
Facts
A significant portion of the revenue generated by the Nebraska Lottery goes towards supporting education in the state.
Over the years Nebraska has seen numerous jackpot winners in both Powerball and Mega Millions.
Tickets can be purchased through a network of over 1,200 authorized retailers throughout the state.
It offers a wide range of scratch-off games with varying themes and prize levels.
It contributes to various community and charitable causes across the state.
The Nebraska Lottery promotes responsible gaming practices and encourages players to play responsibly.
History
1992: Nebraska voters approve a constitutional amendment to establish a state lottery.
1993: The Nebraska Lottery is officially created.
1993: The first lottery ticket is sold.
1994: The first scratch-off tickets go on sale.
1998: Introduces the Pick 3 game.
1999: Launches Pick 5.
1999: Introduces KENO the fast-paced numbers-drawing game.
2006: Mega Millions is introduced.
2010: Nebraska becomes part of the multi-state Powerball game.
2017: Celebrates its 25th anniversary.
2020: Nebraska Lottery launches its first online platform.
Present: The Nebraska Lottery continues to offer a variety of draw games, scratch-offs and online gameplay while contributing to education and environmental causes within the state.
Charitable Contributions
The Nebraska Lottery plays a vital role in supporting charitable causes within the state. A portion of the proceeds from lottery ticket sales is dedicated to funding education, environmental initiatives and community development projects. When you purchase a lottery ticket you are not only giving yourself a chance to win but also contributing to the betterment of Nebraska's education and community development efforts.
Location
Also known as the Cornhusker State it is situated in the heart of the United States. With its vast plains and agricultural heritage Nebraska is known for its wide-open spaces, friendly communities and scenic landscapes. Despite being a sparsely populated state the sense of community and dedication to education and public services make it a beloved place to call home.