Games and Advanced Draws
The main lottery games you can play in North Carolina, click a link for results and more information.
Games Overview
Pick 3
Offering players the chance to win by selecting a three-digit number from 000 to 999. With daily drawings players can choose their desired play style either straight or boxed for the chance to win prizes ranging from a few dollars to larger payouts.
Pick 4
Another daily drawing game where players select a four-digit number from 0000 to 9999. Similar to Pick 3 players can choose different play styles and bet amounts aiming for either a straight, boxed, or combination win.
Cash 5
The opportunity to win larger prizes by selecting five ranging from 1 to 41 and matching your chosen numbers to win the jackpot. The game's format allows for rollovers leading to potentially substantial prizes.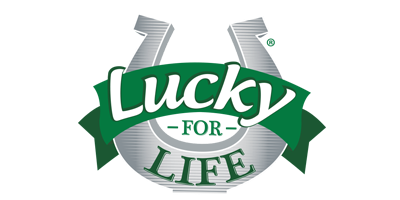 Lucky for Life
A unique lottery game that offers a top prize of $1,000 a day for life. Players select five numbers from a pool of 1 to 48 and an additional "Lucky Ball" number from 1 to 18. Matching all five numbers and the Lucky Ball wins the top prize.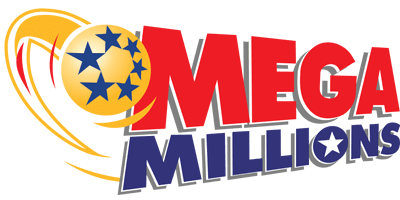 Mega Millions
A multi-state lottery game played in North Carolina where players choose five main numbers from a pool of 1 to 70 as well as a Mega Ball number from 1 to 25. With drawings held twice a week the game is known for its massive jackpots.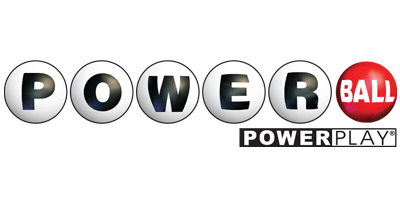 Powerball
Another multi-state lottery game that generates enormous jackpots where players select five numbers from a pool of 1 to 69 and a Powerball number from 1 to 26. Drawings take place twice a week and players who match all the numbers win the grand prize.
Game Schedule Times
Never miss a draw again with all the North Carolina lottery draw times. Shown in local time and Sales Stop in ().
GAME
SUN
MON
TUE
WED
THU
FRI
SAT
Pick 3 (Midday)
3:00 p.m.


(2:45 p.m.)

3:00 p.m.


(2:45 p.m.)

3:00 p.m.


(2:45 p.m.)

3:00 p.m.


(2:45 p.m.)

3:00 p.m.


(2:45 p.m.)

3:00 p.m.


(2:45 p.m.)

3:00 p.m.


(2:45 p.m.)

Pick 3 (Evening)
11:22 p.m.


(10:59 p.m.)

11:22 p.m.


(10:59 p.m.)

11:22 p.m.


(10:59 p.m.)

11:22 p.m.


(10:59 p.m.)

11:22 p.m.


(10:59 p.m.)

11:22 p.m.


(10:59 p.m.)

11:22 p.m.


(10:59 p.m.)

Pick 4 (Midday)
3:00 p.m.


(2:45 p.m.)

3:00 p.m.


(2:45 p.m.)

3:00 p.m.


(2:45 p.m.)

3:00 p.m.


(2:45 p.m.)

3:00 p.m.


(2:45 p.m.)

3:00 p.m.


(2:45 p.m.)

3:00 p.m.


(2:45 p.m.)

Pick 4 (Evening)
11:22 p.m.


(10:59 p.m.)

11:22 p.m.


(10:59 p.m.)

11:22 p.m.


(10:59 p.m.)

11:22 p.m.


(10:59 p.m.)

11:22 p.m.


(10:59 p.m.)

11:22 p.m.


(10:59 p.m.)

11:22 p.m.


(10:59 p.m.)

Cash 5
11:22 p.m.


(10:59 p.m.)

11:22 p.m.


(10:59 p.m.)

11:22 p.m.


(10:59 p.m.)

11:22 p.m.


(10:59 p.m.)

11:22 p.m.


(10:59 p.m.)

11:22 p.m.


(10:59 p.m.)

11:22 p.m.


(10:59 p.m.)

Lucky for Life
11:45 p.m.


(9:30 p.m.)

11:45 p.m.


(9:30 p.m.)

11:45 p.m.


(9:30 p.m.)

11:45 p.m.


(9:30 p.m.)

11:45 p.m.


(9:30 p.m.)

11:45 p.m.


(9:30 p.m.)

11:45 p.m.


(9:30 p.m.)

Mega Millions
11:00 p.m.


(10:45 p.m.)

11:00 p.m.


(10:45 p.m.)

Powerball
10:59 p.m.


(9:59 p.m.)

10:59 p.m.


(9:59 p.m.)

10:59 p.m.


(9:59 p.m.)
How to Buy North Carolina Lottery Tickets
Look for the official lottery logo on authorized retailers such as garages or convenience stores to buy your tickets. Here's a guide to prices:
| GAME | COST TO PLAY |
| --- | --- |
| Pick 3 | $0.50 - $1 |
| Pick 4 | $0.50 - $1 |
| Cash 5 | $1 - Double Play +$1 |
| Lucky for Life | $2 |
| Mega Millions | $2 (+$1 optional Megaplier) |
| Powerball | $2 |
Note: you will need to be at least 18 years of age to purchase a ticket and claim a price.
How to Claim North Carolina Lottery Prizes
Claim up to $600 win
Method 1 – Visit any local authorized retailer (look for the lottery logo) for immediate money.
Method 2 – Claim at any of the NC claim centers in our list.
Method 3 – Visit the Headquarters in person.
Method 4 – Send your signed ticket, ID and claim form in the mail.
Claim $600 to $99,999 win
Method 1 – Visit one of the NC Claim Centers on our directory below.
Method 2 – Make a claim in person at the HEadquarters in Raleigh.
Method 3 – Post your claim form along with your signed ticket and ID.
Claim $100,000+ win
Method 1 – Visit the North Carolina Headquarters to claim your prize. Call first to arrange an appointment and bring the necessary documents requested with you.
Claim Center & Claim Form
Download a claim form and a copy of a valid ID, then send to or visit:
North Carolina Education Lottery Headquarters
2728 Capital Blvd #144,
Raleigh, NC 27604
Phone: 877-625-6886
Open: Mon - Fri, 9:00 a.m. - 5:00 p.m.
Web: nclottery.com
All North Carolina Claim Centers
Tips and Strategies
Need some advice to make the most of your lottery experience? Here's a few tried and tested tips:
Sequences: Avoid using easily predictable number sequences such as birthdays or anniversaries. Opt for a broader range of numbers to increase your chances.
Quick Pick Generators: Consider using random number generators for a truly unbiased approach to choosing your numbers.
Post Jackpot: Consider participating in the NC lottery after a major jackpot win. Subsequent jackpots might be higher due to increased ticket sales.
Mindset: Maintain a positive mindset while playing the lottery. Each ticket you purchase holds the potential to be a winner and optimism can enhance your overall experience.
Second Chance: Participate in second-chance drawings for non-winning tickets as an additional opportunity to win.
Responsible Gaming: Enjoy the lottery responsibly by setting a budget and sticking to it whether you're winning or losing.
Limit Time: Alongside spending limits establish time and frequency limits for your lottery play as this helps prevent excessive time spent on playing.
Price Range: Experiment with tickets of various price ranges as higher priced tickets often offer improved odds of winning significant prizes.
Gaming Variety: Each game comes with its own set of odds and gameplay mechanics introducing excitement and variety to your lottery experience.
Prize Tiers: Understanding the various reward levels beyond the jackpot helps you appreciate the potential returns of your investment.
Research Odds: Take the time to understand the odds of winning for each game to make informed choices.
Historical Results: Analyze past winning numbers and patterns to enhance your number selection strategy.
Online Play: Online platforms offer a streamlined way to play eliminating the need to visit physical retail locations.
Information: Keep yourself informed about any changes to game rules, odds or promotions.
Pools: Joining or forming a lottery pool with friends, family or coworkers can increase your buying power.
Expectations: Set realistic expectations and enjoy the process without solely focusing on the outcome.
Claim Promptly: If you're lucky enough to win ensure you claim your prize within the stipulated timeframe.
Lump Sum / Annuity: Learn about the pros and cons of choosing between a lump sum payout and an annuity. Consider your financial goals and circumstances before making a decision.
The North Carolina Lottery should be an enjoyable form of entertainment and by following these tips and strategies you can enhance your experience while maintaining a responsible and balanced approach to playing.
Recent North Carolina Lottery Winners' Stories
Looking to feel inspired abou tyour next lottery play? Here are just a few previous NC lottery winners who all won life-changing sums of money.
$1,000 a day

- Lucky For Life - Salisbury:
In November 2016, Manalle Earnhardt from Salisbury won a life-changing gift - $1,000 daily for life. She received a winning Lucky For Life ticket as a present from her father making her the first to claim the top prize.

$344.6 million

- Powerball - Parkton:
Parkton's Charles Jackson Jr. chose numbers from his granddaughter's fortune cookie and scored a $344.6 million Powerball jackpot. Despite the massive win Charles had modest plans aiming for a few new outfits with his newfound fortune.

$1 million

- Ultimate Millions - Mecklenburg County:
Gina Short from Mecklenburg County was thrilled to learn she had won $1 million in the Ultimate Millions second-chance drawing in February 2016. Her excitement was so overwhelming that she fell to the floor in disbelief. This win was especially meaningful to Gina given her past battle with cancer.

$10 million

- Ultimate Millions - Lexington:
Dale and Robin Summey a couple from Lexington made history by winning $10 million which was the biggest scratch-off prize ever in the state lottery. They secured this record-breaking sum as the first top prize winners of the Ultimate Millions game.
Lottery Tax Guide
There are two stages levels of taxation on your winnings. If you have won between $600 and $5,000 you will not pay any Federal tax, however any winnings above that will be subject to both State and Federal tax. The tax rates differ according to your citizenship/residency as detailed below:
PRIZE/RESIDENCY
STATE TAX
FEDERAL TAX
TOTAL TAX
$600 - $5,000


U.S. Citizens & Residents

5.25%
0%
5.25%
More than $5,000


U.S. Citizens & Residents

5.25%
24%
29.25%
$600 - $5,000


Non-U.S. Citizens & Residents

5.25%
0%
5.25%
More than $5,000


Non-U.S. Citizens & Residents

5.25%
30%
35.25%
Note: The IRS is notified of all prize values of $600 and over.
About North Carolina Lottery
North Carolina embraced the world of in-state games on October 6 2005 when the first tickets were sold for its inaugural game.
Since then the lottery industry has advanced significantly now offering the convenience of self-service "Player Activated Terminals" for playing games and purchasing tickets online across a variety of games and drawings.
History
March 2005 - The North Carolina Education Lottery is established through the General Assembly's authorization.
October 2005 - The first game is launched and tickets were sold for weekly draws with various prize levels.
February 2006 - The first multi-state lottery game Mega Millions becomes available.
April 2009 - "Carolina Pick 3" and "Carolina Pick 4" are introduced with daily drawings.
November 2010 - The Powerball multi-state lottery joins.
January 2012 - The "All or Nothing" game is introduced with a unique draw format.
April 2016 - The Lottery launches its official mobile app allowing players to check results and find retailers.
November 2017 - Online play for popular draw games becomes available.
September 2019 - The "Lucky for Life" multi-state game is added to the offerings.
March 2021 - "Fast Play" games are introduced providing instant-win experiences similar to scratch-offs.
June 2022 - The North Carolina Lottery celebrates its 17th anniversary.
Charitable Contributions
The slogan "Earning Hope, Growing Opportunities" encapsulates the North Carolina Lottery's mission to enhance educational opportunities in the state.
Since its establishment it has contributed over $8 billion to education programs. These funds have supported initiatives such as school construction, pre-K programs, college scholarships and financial aid for higher education. The positive impact on the educational landscape of North Carolina has provided students with better resources and a brighter future.
North Carolina Lottery FAQs