Games and Advanced Draws
The main lottery games you can play in Wyoming, click a link for results and more information.
| GAME | PRIZE | NUMBER FORMAT | ADVANCED DRAWS |
| --- | --- | --- | --- |
| 2by2 | Fixed | 2 red (from 1–26) + 2 white (from 1–26) | up to 42 |
| Cowboy Draw | Jackpot | 5 (from 1-45) | up to 20 |
| Lucky for Life | Fixed | 5 (from 1-48) + 1 (from 1-18) | up to 20 |
| Mega Millions | Jackpot | 5 (from 1-70) + 1 (from 1-25) | up to 20 |
| Powerball | Jackpot | 5 (from 1-69) + 1 (from 1-26) | up to 20 |
Games Overview
2by2
A straightforward daily draw game where players select two red numbers and two white numbers for a chance to win various prize levels in both midday and evening drawings.
Cowboy Draw
Exclusive to Wyoming and known for its substantial jackpots. Players pick five numbers from a pool of 45 aiming to match all five for the jackpot.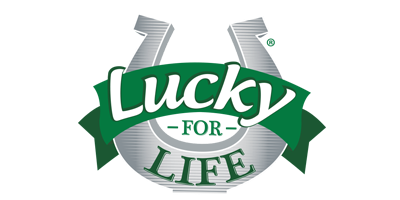 Lucky for Life
Offering winners the chance to receive $1,000 a day for life or a lump sum prize players choose five numbers and a Lucky Ball.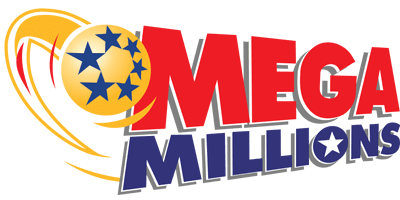 Mega Millions
Wyoming residents can participate in this national lottery game with colossal jackpots. Select five numbers and a Mega Ball hoping to match them all.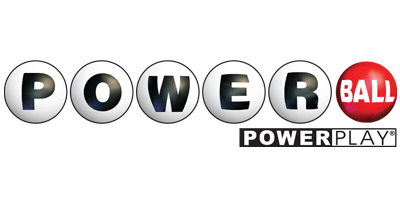 Powerball
Another renowned multi-state lottery game where participants choose five white numbers and a Powerball number with the potential to win record-breaking sums.
Game Schedule Times
Never miss a draw again with all the Wyoming lottery draw times. Shown in local time and Sales Stop in ().
GAME
SUN
MON
TUE
WED
THU
FRI
SAT
2by2
8:30 p.m.


(7:30 p.m.)

8:30 p.m.


(7:30 p.m.)

8:30 p.m.


(7:30 p.m.)

8:30 p.m.


(7:30 p.m.)

8:30 p.m.


(7:30 p.m.)

8:30 p.m.


(7:30 p.m.)

8:30 p.m.


(7:30 p.m.)

Cowboy Draw
2:00 p.m.


(1:45 p.m.)

2:00 p.m.


(1:45 p.m.)

Lucky for Life
8:38 p.m.


(7:30 p.m.)

8:38 p.m.


(7:30 p.m.)

8:38 p.m.


(7:30 p.m.)

8:38 p.m.


(7:30 p.m.)

8:38 p.m.


(7:30 p.m.)

8:38 p.m.


(7:30 p.m.)

8:38 p.m.


(7:30 p.m.)

Mega Millions
9:00 p.m.


(8:00 p.m.)

9:00 p.m.


(8:00 p.m.)

Powerball
8:59 p.m.


(7:59 p.m.)

8:59 p.m.


(7:59 p.m.)

8:59 p.m.


(7:59 p.m.)
How to Buy Wyoming Lottery Tickets
With different game types and multiple ways to play the ticket prices for WY lottery games varies. Here are the latest prices you can expect to pay at any kiosk.
| GAME | COST TO PLAY |
| --- | --- |
| 2by2 | $1 |
| Cowboy Draw | $5 for 2 lines |
| Lucky for Life | $2 |
| Mega Millions | $2 (+$1 optional Megaplier) |
| Powerball | $3 |
Remember: In order to be able to purchase a ticket in Wyoming you will need to be at least 18 years of age. This does not prohibit receiving a lottery ticket as a gift for those under 18.
How to Claim Wyoming Lottery Prizes
Claim up to $599
Method 1 – Present your ticket at your nearest authorized retailer to receive your prize winnings direct.
Method 2 – Mail your signed ticket to the claims address for processing within 2-3 weeks.
Claim from $600 to $49,999
Method 1 – Make an appointment at the Headquarters office by calling the registered number to claim in person. Bring with you a completed claim form, Photo ID, SSD and your signed winning ticket.
Method 2 – Send a completed claim form to the office along with your signed ticket, photo ID and SSD. Your claim will be processed in 2-3 weeks.
Claim more than $50,000
Method 1 – You will need to visit the Wyoming Lottery office in person to claim large amounts over $50,000. Be sure to make an appointment and bring with you the requested documents (photo ID, SSD, completed claim form and signed winning ticket).
Claim Center & Claim Form
Download a claim form and a copy of a valid ID, then send to or visit:
Wyoming Lottery Corporation
1620 Central Avenue
Suite 100
Cheyenne, WY 82001
Phone: +1 855 995 6886
Open: Mon - Fri: 9:00 a.m. - 4:00 p.m.
Web: wyolotto.com/
All Wyoming Claim Centers
Tips and Strategies
Here are some exclusive tips and strategies to take your lottery experience to the next level.
Unique Numbers: Break away from common choices like birthdays or anniversaries.
Post-Jackpot: Play even after a significant win for greater winning opportunities.
Budgeting: Setting a practical budget ensures your lottery adventures remain enjoyable without straining your finances.
Online: Take advantage of the convenience of online ticket purchases where available.
Stay Informed: Stay updated with the latest lottery news, promotions and game changes.
Time-Budget: Allocate your time wisely and set time boundaries to ensure a harmonious balance between lottery play and your daily life.
Ticket Range: Higher-priced tickets often offer more substantial prizes while lower-priced ones allow for extended entertainment.
Diversity: Explore the diverse range of games to bring unique odds and thrills to your experience.
Mindset: Every Wyoming Lottery ticket holds the potential for a prize.
Second-Chance: Get an extra chance to turn a loss into a win.
Prize Structure: Learn to appreciate the full range of rewards beyond the jackpot.
Prompt Claims: Ensure you claim your prize within the stipulated timeframe to prevent missed opportunities.
Odds: Familiarize yourself with the odds, make informed choices and enhance your chances of winning.
Patterns: Analyze historical winning numbers and patterns to fine-tune your number selection strategy.
Lump Sum or Annuity: Understand opting for a lump sum payout versus an annuity.
Please remember that the lottery is ultimately a game of chance and that these tips are aimed at maximizing your enjoyment, not necessarily increasing your odds of winning.
Recent Wyoming Lottery Winners' Stories
Wyoming lottery winners are easy to come by, with a constant amount of big prizes being won every week! Here are just a small sample of the recent winners:
| GAME | STORE | LOCATION | PRIZE AMOUNT |
| --- | --- | --- | --- |
| Powerball | Grasslands Market | Douglas | $150,000 |
| Cowboy Draw | Maverik | Gardenia | $1,000 |
| Cowboy Draw | Smoker Friendly | Cheyenne | $1,005 |
| Powerball | Unknown | Torrington | $150,000 |
| Powerball | Cenex Zip Trip | Buffalo | $150,000 |
| KENO | Unknown | Rock Springs | $20,000 |
| KENO | Fast Lane | Shoshoni | $10,011 |
Lottery Tax Guide
Wyoming maintains some of the most straightforward tax withholdings of all states. Unlike most other state lotteries you ony pay federal tax and you only pay it on winnings over $5,000 whether you are a resident or not.
| PRIZE/RESIDENCY | STATE TAX | FEDERAL TAX | TOTAL TAX |
| --- | --- | --- | --- |
| More than $5,000 | 0% | 24% | 24% |
Please Note: If you win any amount over $600 the IRS will be automatically notified in accordance to Federal Law.
About Wyoming Lottery
Facts
Wyoming participates in multi-state lottery games like Powerball and Mega Millions.
Lottery proceeds primarily support the Wyoming State Treasurer's Office.
A significant portion of lottery revenues goes towards funding education in Wyoming.
Lottery tickets are sold at numerous authorized retailers across the state.
The Wyoming Lottery offers a variety of scratch-off games with different themes and prize levels.
It provides responsible gaming resources and support for players.
History
2013: Governor Matt Mead authorizes the creation of a state lottery.
2014: Operations begin with 400 retailers ready to sell lottery tickets.
2015: Cowboy Draw game is added.
2016: WY Lottery joins Lucky for Life.
2019: Awarded the Public Gaming Research Institute (PGRI) SHARP Award for financial excellence.
2021: 2by2 is joined.
Charitable Contributions
Here are some specific examples of charitable contributions made by the Wyoming Lottery:
Education Enrichment: Funds generated have supported schools, scholarships and educational programs.
Healthcare Advancements: Funding has gone toward improving medical facilities, expanding healthcare access and supporting health-related research initiatives.
Veterans' Assistance: Charitable contributions have been directed to programs and services that aid veterans in their transition to civilian life.
Senior Citizen Programs: The Wyoming Lottery has contributed to programs that benefit the elderly, enhancing their quality of life and providing essential services.
Community Development: Initiatives to revitalize neighborhoods, improve infrastructure and promote cultural and recreational activities.
Location
Nestled amidst the rugged beauty of the Rocky Mountains and known for its wide-open spaces, towering peaks and pristine wilderness Wyoming is a state where the call of the wild is never far away.
With a population that's as resilient as its landscapes the Cowboy State embraces the spirit of adventure and the pursuit of dreams making it a fitting backdrop for the thrill of lottery games.