Games and Advanced Draws
The main lottery games you can play in Vermont, click a link for results and more information.
Games Overview
Pick 3
A quick and exciting daily chance to win by selecting three lucky numbers appealing to those seeking instant winnings.
Pick 4
Allowing players to choose four numbers this game offers a fantastic balance of odds and potential rewards making it a popular choice.
Gimme 5
Vermont's own lottery game is celebrated for its affordable ticket prices, impressive jackpot payouts and simple five-number selection.
Tri-State Megabucks
Bringing together Vermont, New Hampshire and Maine players can dream big with a chance to win multi-state jackpots.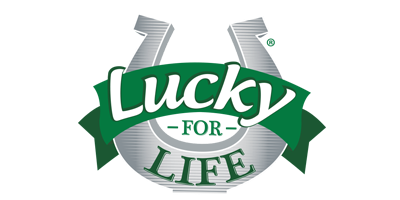 Lucky for Life
The incredible chance to win $1,000 a day for life offering financial security to the fortunate winners.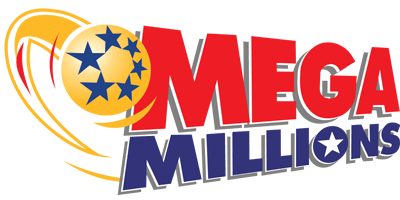 Mega Millions
Boasting colossal jackpots this multi-state game is a favorite for those chasing astronomical payouts.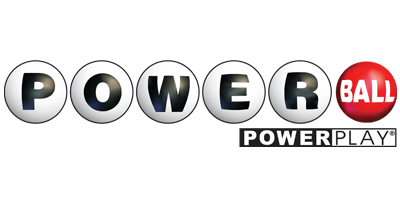 Powerball
Offering players a shot at life-changing riches with massive jackpots and exciting secondary prizes it's the go-to multi-state game for many across Vermont.
Game Schedule Times
Never miss a draw again with all the Vermont lottery draw times. Shown in local time and Sales Stop in ().
GAME
SUN
MON
TUE
WED
THU
FRI
SAT
Pick 3 Day
1:10 p.m.


(1:00 p.m.)

1:10 p.m.


(1:00 p.m.)

1:10 p.m.


(1:00 p.m.)

1:10 p.m.


(1:00 p.m.)

1:10 p.m.


(1:00 p.m.)

1:10 p.m.


(1:00 p.m.)

1:10 p.m.


(1:00 p.m.)

Pick 3 Evening
6:59 p.m.


(6:45 p.m.)

6:59 p.m.


(6:45 p.m.)

6:59 p.m.


(6:45 p.m.)

6:59 p.m.


(6:45 p.m.)

6:59 p.m.


(6:45 p.m.)

6:59 p.m.


(6:45 p.m.)

6:59 p.m.


(6:45 p.m.)

Pick 4 Day
1:10 p.m.


(1:00 p.m.)

1:10 p.m.


(1:00 p.m.)

1:10 p.m.


(1:00 p.m.)

1:10 p.m.


(1:00 p.m.)

1:10 p.m.


(1:00 p.m.)

1:10 p.m.


(1:00 p.m.)

1:10 p.m.


(1:00 p.m.)

Pick 4 Evening
6:55 p.m.


(6:45 p.m.)

6:55 p.m.


(6:45 p.m.)

6:55 p.m.


(6:45 p.m.)

6:55 p.m.


(6:45 p.m.)

6:55 p.m.


(6:45 p.m.)

6:55 p.m.


(6:45 p.m.)

6:55 p.m.


(6:45 p.m.)

Gimme 5
7:00 p.m.


(6:45 p.m.)

7:00 p.m.


(6:45 p.m.)

7:00 p.m.


(6:45 p.m.)

7:00 p.m.


(6:45 p.m.)

7:00 p.m.


(6:45 p.m.)

Tri-State Megabucks
7:59 p.m.


(7:50 p.m.)

7:59 p.m.


(7:50 p.m.)

7:59 p.m.


(7:50 p.m.)

Lucky for Life
10:38 p.m.


(9:30 p.m.)

10:38 p.m.


(9:30 p.m.)

10:38 p.m.


(9:30 p.m.)

10:38 p.m.


(9:30 p.m.)

10:38 p.m.


(9:30 p.m.)

10:38 p.m.


(9:30 p.m.)

10:38 p.m.


(9:30 p.m.)

Mega Millions
11:00 p.m.


(9:50 p.m.)

11:00 p.m.


(9:50 p.m.)

Powerball
10:59 p.m.


(9:50 p.m.)

10:59 p.m.


(9:50 p.m.)

10:59 p.m.


(9:50 p.m.)
How to Buy Vermont Lottery Tickets
With several games to choose from the ticket prices vary. These are the current Vermont Lottery ticket prices you can expect to pay at your nearest kiosk.
| GAME | COST TO PLAY |
| --- | --- |
| Pick 3 | $.50 to $5.00 |
| Pick 4 | $.50 to $5.00 |
| Gimme 5 | $1.00 |
| Tri-State Megabucks | $2.00 |
| Lucky for Life | $2.00 |
| Mega Millions | $2 (+$1 optional Megaplier) |
| Powerball | $3 |
Remember: It is illegal to sell lottery tickets in Vermont to anyone under the age of 18 years. This does not prevent underage players being gifted tickets purchased by someone of legal age.
How to Claim Vermont Lottery Prizes
Claim up to $499 or Free Plays
Method 1 – Visit any authorized lottery agent with your winning ticket to claim in person.
Method 2 – If convenient visit the Lottery Headquarters in Berlin along with your wining ticket.
Claim $500 up to $5,000
Method 1 – Visit a People's United Bank anywhere in Vermont during opening hours bringing with you a completed claim form, signed ticket and a copy of your photo ID and SSN.
Method 2 – Call the Headquarters and make an appointment to bring your winning ticket in along with other requested documentation.
Claim more than $5,000
Method 1 – Your only option for prizes over $5,000 is to make an appointment and visit the Headquarters. Be sure to bring your signed winning ticket, completed claim form, photo ID and proof of SSN.
Claim Center & Claim Form
Download a claim form and a copy of a valid ID, then send to or visit:
All Vermont Claim Centers
Tips and Strategies
Looking for some tips and strategies to maximize your VT Lottery experience? Here are just a few:
Retailer Promotions: Keep an eye out for special promotions or discounts offered by local retailers.
Resources: Educational resources provided by the Vermont Lottery help you understand the games and odds better.
Stay Informed: Stay up-to-date with the latest Vermont Lottery news, game changes and promotions.
Quick Picks: Quick Picks can add an element of surprise to your play.
Claiming Advice: Consider consulting a financial advisor to decide whether a lump-sum or annuity payout is more suitable for you.
Community: Play with the knowledge that your participation supports local causes.
Verification: Always double-check your tickets to ensure you have the correct numbers, draw dates and games before making your purchase.
Play Days: Occasionally switch the days you play to introduce an element of unpredictability.
Multiple Tickets: Consider purchasing multiple tickets for a single drawing or spreading your play across different games.
Jackpots: Understand jackpot limits to know when to expect larger prizes.
Others: Share the fun with friends or family by pooling resources for more tickets.
These tips can add depth and variety to your Vermont Lottery experience and while they may not guarantee a win they contribute to responsible and enjoyable play.
Recent Vermont Lottery Winners' Stories
Vermonters see a number of regular winners across all of the games on offer. If you're planning your next game and would like some inspiration take a look at just a few of the recent winners across the Green Mountain state.
| LOCATION | GAME | PRIZE AMOUNT |
| --- | --- | --- |
| S Burlington | Lucky For Life | $5,000 |
| Barre | Pick 4 | $2,708 |
| Columbia | Powerball | $50,008 |
| Concord | Mega Millions | $1,000 |
| S Burlington | Megabucks | $1,300 |
| Randolph | Mega Millions | $10,000 |
| Shoreham | Pick 4 | $2,500 |
| Shelburne | Megabucks | $1,300 |
| St. Johnsbury | Pick 4 | $2,708 |
| Williamstown | Mega Millions | $2,506 |
Lottery Tax Guide
Both state and federal tax will be withheld from your lottery winnings over a specified amount and will vary according to residency/citizenship status. Below is a Vermont Lottery tax table to further explain:
PRIZE/RESIDENCY
STATE TAX
FEDERAL TAX
TOTAL TAX
More than $5,000


U.S. Citizens & Residents

6%
24%
30%
More than $600


Non-U.S. Citizens & Residents

7.2%
30%
37.2%
Please Note: The IRS will be notified by the Lottery Commission of all winnings over $600.
About Vermont Lottery
Facts
Green Mountain Game was the first game to go on sale on February 14 1978.
They offer a diverse range of games, including draw games like Powerball, Mega Millions, and Pick 3.
There is also a variety of instant scratch-off games available to purchase.
Vermont Lottery promotes responsible gaming and offers resources to help players.
The state has produced its share of notable lottery winners since beginning.
History
1977: The Vermont Lottery is established.
1978: The first draw game "Green Mountain Game" is introduced.
1985: Joins the Multi-State Lottery Association (MUSL) and becomes part of the regional lottery community enabling participation in both Powerball and Tri-State Megabucks.
1998: Launches its first instant-win scratch-off games.
2000: Lotto game "Vermont Megabucks" is introduced.
2018: The Green Mountain State sees its first Mega Millions jackpot winner.
2021: The Vermont Lottery enhances its digital offerings.
Present: Funds generated continue to support the state's educational initiatives reinforcing its commitment to Vermonters.
Location
Vermont is nestled in the northeastern part of the United States bordered by New York to the west, New Hampshire to the east, Massachusetts to the south and the Canadian province of Quebec to the north.
Vermont embraces a diverse population of over 600,000 residents who enjoy the state's distinctive landscapes characterized by its iconic Green Mountains. Key cities like Burlington, Montpelier, and Stowe provide a blend of urban convenience and rural charm.
Vermont is celebrated for its rich cultural heritage, including a strong commitment to sustainability and environmental stewardship. The state's outdoor offerings including skiing, hiking, and water sports attract outdoor enthusiasts year-round. The Vermont Lottery proudly contributes to the state's various initiatives enhancing the quality of life for its residents and supporting the local community.