Games and Advanced Draws
The main lottery games you can play in Oregon, click a link for results and more information.
Games Overview
Lucky Lines
An exciting instant-win game where players purchase tickets featuring a grid of numbers and symbols. To win they must match the symbols or numbers in various combinations.
Oregon's Game Megabucks
The state's premier jackpot game offering players the chance to win substantial cash prizes. Players select six numbers from a pool and if their chosen numbers match the winning combination they can win the rolling jackpot.
Pick 4
Choose four numbers from 0 to 9 and select different play styles/bet amounts increasing the chances of winning. Prizes vary depending on the wager and the matching numbers.
Win For Life
Offering a top prize of $1,000 per week for life, players select a set of numbers and if they match the draw results they win the grand prize.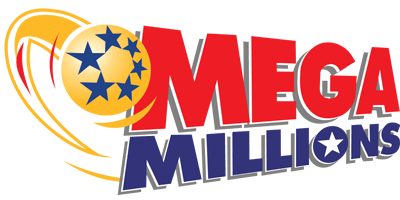 Mega Millions
Offering massive jackpots frequently reaching into the hundreds of millions of dollars players choose five main numbers and one Mega Ball number in the hope of matching all 6.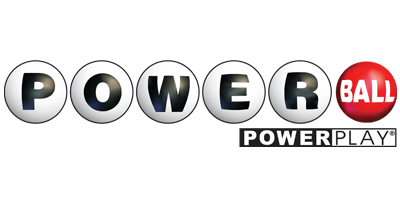 Powerball
Select five white ball numbers and one Powerball number to try and win a jackpot which can reach extraordinary amounts. One of the most widely recognized lottery games in the United States.
Game Schedule Times
Never miss a draw again with all the Oregon lottery draw times. Shown in local time and Sales Stop in ().
GAME
SUN
MON
TUE
WED
THU
FRI
SAT
Lucky Lines
6:00 p.m.


(5:59 p.m.)

6:00 p.m.


(5:59 p.m.)

6:00 p.m.


(5:59 p.m.)

6:00 p.m.


(5:59 p.m.)

6:00 p.m.


(5:59 p.m.)

6:00 p.m.


(5:59 p.m.)

6:00 p.m.


(5:59 p.m.)

Oregon's Game Megabucks
7:29 p.m.


(7:29 p.m.)

7:29 p.m.


(7:29 p.m.)

7:29 p.m.


(7:29 p.m.)

Pick 4 1:00 p.m.
1:00 p.m.


(12:59 p.m.)

1:00 p.m.


(12:59 p.m.)

1:00 p.m.


(12:59 p.m.)

1:00 p.m.


(12:59 p.m.)

1:00 p.m.


(12:59 p.m.)

1:00 p.m.


(12:59 p.m.)

1:00 p.m.


(12:59 p.m.)

Pick 4 4:00 p.m.
4:00 p.m.


(3:59 p.m.)

4:00 p.m.


(3:59 p.m.)

4:00 p.m.


(3:59 p.m.)

4:00 p.m.


(3:59 p.m.)

4:00 p.m.


(3:59 p.m.)

4:00 p.m.


(3:59 p.m.)

4:00 p.m.


(3:59 p.m.)

Pick 4 7:00 p.m.
7:00 p.m.


(6:59 p.m.)

7:00 p.m.


(6:59 p.m.)

7:00 p.m.


(6:59 p.m.)

7:00 p.m.


(6:59 p.m.)

7:00 p.m.


(6:59 p.m.)

7:00 p.m.


(6:59 p.m.)

7:00 p.m.


(6:59 p.m.)

Pick 4 10:00 p.m.
10:00 p.m.


(9:59 p.m.)

10:00 p.m.


(9:59 p.m.)

10:00 p.m.


(9:59 p.m.)

10:00 p.m.


(9:59 p.m.)

10:00 p.m.


(9:59 p.m.)

10:00 p.m.


(9:59 p.m.)

10:00 p.m.


(9:59 p.m.)

Win for Life
7:30 p.m.


(7:30 p.m.)

7:30 p.m.


(7:30 p.m.)

7:30 p.m.


(7:30 p.m.)

Mega Millions
7:59 p.m.


(7:00 p.m.)

7:59 p.m.


(7:00 p.m.)

Powerball
7:59 p.m.


(7:00 p.m.)

7:59 p.m.


(7:00 p.m.)

7:59 p.m.


(7:00 p.m.)
How to Buy Oregon Lottery Tickets
With a variety of lotto games on offer the ticket prices will vary. Here are the current ticket prices for all OR Lottery games:
| GAME | COST TO PLAY |
| --- | --- |
| Lucky Lines | $2 |
| Oregon's Game Megabucks | $1 |
| Pick 4 | $0.50 - $1 |
| Win For Life | $2 |
| Mega Millions | $2 (+$1 optional Megaplier) |
| Powerball | $3 |
Remember: You must be at least 18 years of age to participate in any of the jackpot or scratch-it style games in Oregon. This age limit increases to 21 for Video Lottery or DraftKings.
How to Claim Oregon Lottery Prizes
Claim $1 to $600
Method 1 – Jackpot drawing prizes up to $600 can be claimed in person at any authorized OR Lottery retailer
Method 2 – Sign your ticket, complete a claim form and mail to the HQ Salem address shown for processing within 14 days.
Method 3 – Complate a claim form, sign your ticket and put both in an envelope for posting into the Salem lottery drop box.
Claim $601 to $50,000
Method 1 – Visit either the Salem or Wilsonville in person to claim. Bring a completed claim form to speed things up, and book an appointment if possible (not required for winnings under $50,000).
Method 2 – Post your winning signed ticket plus a completed claim form secured in an envelope through the drop box at the OR Lottery HQ address.
Method 2 – Mail both your signed winning ticket and a completed claim form to the HQ address for processing.
Claim more than $50,000
Method 1 – Make an appointment at the Oregon Lottery Headquarters and attend in person when convenient. Bring a completed claim form to speed up the process.
Claim Center & Claim Form
Download a claim form and a copy of a valid ID, then send to or visit:
Tips and Strategies
Playing the Oregon Lottery is an enjoyable and potentially rewarding experience but it's crucial to approach it with responsibility and a clear understanding of the odds. Here are some tips and strategies to help you make the most of your gaming while staying responsible:
Play for Fun, Not as an Investment: Lottery games should be seen as a form of entertainment not a financial strategy.
Check Results Regularly: Stay updated with the latest results on the USA Lottery website to ensure you claim in a timely manner.
Claim Prizes Promptly: If you win a prize claim it as soon as possible as many prizes have expiration dates.
Learn from Past Draws: See if there are patterns or trends that could inform your future number choices.
Have Realistic Expectations: Smaller wins can be just as exciting and satisfying.
Share Your Winnings Wisely: If you win a substantial prize consider consulting with a financial advisor before making major financial decisions.
Remember the Fun Factor: Keep in mind that lottery games are about having fun.
Set a Budget: Before you start playing determine the amount of money you can comfortably afford to spend on lottery games and stick to it.
Play Responsibly: Avoid chasing losses by buying more tickets when you've had a losing streak.
Use Responsible Gambling Tools: If you find it challenging to control your gambling habits use resources such as self-exclusion and spending limit options.
Balance Quick Picks and Self-Picked Numbers: Some players prefer quick picks while others have lucky numbers they like to choose.
Know the Odds: Research the odds of the specific games you're playing to set realistic expectations.
Diversify Your Play: Instead of investing all your money in a single game consider diversifying your play across various games.
Use Official Channels: Only purchase lottery tickets from authorized retailers and beware of scams and unlicensed vendors.
Join a Group: Consider joining a lottery pool with friends or family to share the cost of tickets and potential winnings.
Recent Oregon Lottery Winners' Stories
The Beaver State is certainly lucky and it's easy to find examples of recent Oregon Lottery winners every single week! Take a look at just a few examples of Oregonians winning life-changing amounts of money for a little inspiration next time you play.
| GAME | CITY | ZIPCODE | PRIZE AMOUNT |
| --- | --- | --- | --- |
| Megabucks | Forest Grove | 97116 | $12,400 |
| Megabucks | Merlin | 97532 | $3,155 |
| Win For Life | Prineville | 97754 | $50,000 |
| Win For Life | Lake Oswego | 97035 | $20,000 |
| Mega Millions | Darwin | 0821 | $1 Million |
| Mega Millions | Darwin | 0821 | $40,000 |
| Pick 4 | Eugene | 97404 | $5,000 |
| Pick 4 | Payette | 83661 | $2,000 |
| Lucky Lines | Tygh Valley | 97063 | $45,000 |
| Lucky Lines | Oregon City | 97045 | $54,000 |
| Powerball | Tillamook | 97141 | $50,000 |
| Powerball | West Linn | 97068 | $50,000 |
Lottery Tax Guide
The tax paid on Oregon Lottery prizes varies according to the amount won and your citizenship/residency status. Fortunately the amount of tax that will be withheld is easy to understand using our tax table below:
PRIZE/RESIDENCY
STATE TAX
FEDERAL TAX
TOTAL TAX
From $1,500 to 5,000


U.S. Citizens & Residents

8%
0%
8%
More than $5,000


U.S. Citizens & Residents

8%
24%
32%
Up to $1,500


Non-U.S. Citizens & Residents

0%
30%
30%
More than $1,500


Non-U.S. Citizens & Residents

8%
30%
38%
Note: Should you win $600 or more your prize will be reported to the IRS by the Lottery Commission via a W2-G form.
About Oregon Lottery
Facts
Established in 1984 it is one of the more recent state lotteries in the United States.
Lottery proceeds go towards supporting state parks, education, economic growth, natural habitats and veteran services.
The Oregon Lottery has produced numerous jackpot winners who have claimed life-changing prizes.
The OR Lottery is committed to promoting responsible gambling and offers resources and support.
The game "Scoreboard" allows players to bet on various sports events.
History
1984: The Oregon Lottery is established.
1985: Video lottery terminals (VLTs) are launched at bars and restaurants.
1988: Oregon joins the multi-state lottery consortium.
1991: Keno, a fast-paced numbers game with frequent drawings is introduced.
1992: Video poker machines are introduced.
1995: The first Megabucks drawing takes place.
2005: The first online game "Lucky Lines" is introduced.
2009: The Oregon Lottery introduces the first-ever Raffle game.
2012: Sales exceed $2 billion for the first time.
2016: The state's first sports betting game Scoreboard is launched.
2019: Sports betting options expand with the launch of retail sportsbooks.
2020: The first NFL Scoreboard game is launched.
Present: The Oregon Lottery continues to offer a variety of draw games, scratch-offs, video lottery games and sports betting options while contributing to state programs and initiatives.
Location
Oregon is celebrated for its geographical diversity boasting stunning coastlines along the Pacific Ocean, picturesque mountain ranges including the Cascade Range and fertile valleys.
The Beaver state shares its borders with Washington to the north, Idaho to the east, Nevada and California to the south and the Pacific Ocean to the west.
Oregon's cultural heritage is deeply rooted in Native American history, exploration by Lewis and Clark and the Oregon Trail migration. Today it's a place where tradition and innovation coexist which is evident in its local art scenes, festivals and thriving craft beverage industry.
As you explore Oregon's lottery results we invite you to appreciate the natural beauty and dynamic communities that define this remarkable state.