Games and Advanced Draws
The main lottery games you can play in Arizona, click a link for results and more information.
| GAME | PRIZE | NUMBER FORMAT | ADVANCED DRAWS |
| --- | --- | --- | --- |
| Pick 3 | Fixed | 3 (from 0-9) | up to 12 |
| Fantasy 5 | Jackpot | 5 (from 1-41) | up to 12 |
| Triple Twist | Jackpot | 6 (from 1-42) | up to 12 |
| The Pick | Jackpot | 6 (from 1-44) | up to 10 |
| Mega Millions | Jackpot | 5 (from 1-70) + 1 (from 1-25) | up to 10 |
| Powerball | Jackpot | 5 (from 1-69) + 1 (from 1-26) | up to 10 |
Games Overview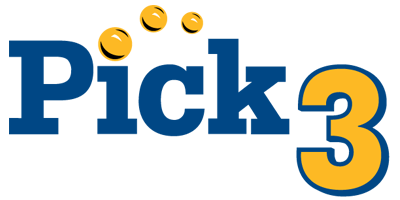 Pick 3
Select a three-digit number and choose your preferred playstyle such as straight, box or straight/box combination. The game offers various ways to win based on the chosen playstyle and the order of the drawn numbers.
Fantasy 5
The objective is to match all five numbers drawn to win the top prize. The game features a rolling jackpot that increases if there is no top prize winner in a draw plus there are multiple lower-tier prize levels for players who match fewer numbers.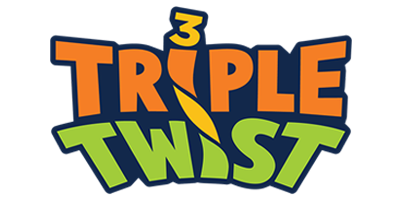 Triple Twist
A unique draw game offering multiple ways to win where players select sets of three numbers each and choose their desired playstyle. The game features three sets of numbers drawn in sequence allowing for multiple chances to win prizes.
The Pick
Matching all six numbers drawn results in winning the jackpot plus the game also offers lower-tier prizes for players who match fewer numbers. What sets The Pick apart is its straightforward format and a flexible cash option for jackpot winners.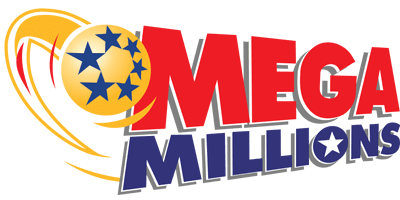 Mega Millions
Players choose five main numbers from one pool and an additional Mega Ball number from a separate pool. Matching all numbers including the Mega Ball wins the massive jackpot prize.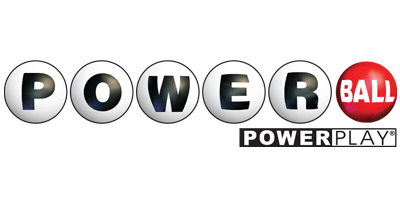 Powerball
Powerball is known for its record-breaking jackpots and the excitement it generates nationwide. Players select five main numbers and a Power Ball number hoping to match all numbers drawn to claim the colossal jackpot.
Game Schedule Times
Never miss a draw again with all the Arizona lottery draw times. Shown in local time and Sales Stop in ().
GAME
SUN
MON
TUE
WED
THU
FRI
SAT
Pick 3
7:00 p.m.


(6:59 p.m.)

7:00 p.m.


(6:59 p.m.)

7:00 p.m.


(6:59 p.m.)

7:00 p.m.


(6:59 p.m.)

7:00 p.m.


(6:59 p.m.)

7:00 p.m.


(6:59 p.m.)

7:00 p.m.


(6:59 p.m.)

Fantasy 5
7:00 p.m.


(6:59 p.m.)

7:00 p.m.


(6:59 p.m.)

7:00 p.m.


(6:59 p.m.)

7:00 p.m.


(6:59 p.m.)

7:00 p.m.


(6:59 p.m.)

7:00 p.m.


(6:59 p.m.)

7:00 p.m.


(6:59 p.m.)

Triple Twist
7:00 p.m.


(6:59 p.m.)

7:00 p.m.


(6:59 p.m.)

7:00 p.m.


(6:59 p.m.)

7:00 p.m.


(6:59 p.m.)

7:00 p.m.


(6:59 p.m.)

7:00 p.m.


(6:59 p.m.)

7:00 p.m.


(6:59 p.m.)

The Pick
7:04 p.m.


(6:59 p.m.)

7:04 p.m.


(6:59 p.m.)

7:04 p.m.


(6:59 p.m.)

Mega Millions
9:00 p.m.


(6:59 p.m.)

9:00 p.m.


(6:59 p.m.)

Powerball
8:59 p.m.


(6:59 p.m.)

8:59 p.m.


(6:59 p.m.)

8:59 p.m.


(6:59 p.m.)
How to Buy Arizona Lottery Tickets
Ticket prices vary across all AZ games so here's a quick guide to prices. Remember to look out for the official lottery logo when purchasing your tickets.
| GAME | COST TO PLAY |
| --- | --- |
| Pick 3 | $1 - $2 |
| Fantasy 5 | $1 |
| Triple Twist | $2 |
| The Pick | $1 |
| Mega Millions | $2 (+$1 optional Megaplier) |
| Powerball | $2 |
Note: Only players aged 21 and older are eligible to play these games.
How to Claim Arizona Lottery Prizes
Claim up to $599 win or free plays
Method 1 – Visit your nearest authorized retailer such as a garage or convenience store.
Method 2 – Choose a convenient Claim Center and visit in person.
Method 3 – Use either the Tucson or Phoenix office drop-boxes.
Method 4 – Claim via mail using a claim form, valid ID and yout signed ticket.
Claim $600 - $49,999 win
Method 1 – Visit any of the registered Claim Centers in person.
Method 2 – Claim via drop box at either the Tucson or Phoenix offices.
Method 3 – Send in a claim form via mail with all required documentation.
Claim over $49,999 win
Method 1 – Visit the Tucson or Phoenix offices in person.
Method 2 – Complete a claim form and mail it to the Main Claim Center.
Claim Center & Claim Form
Download a claim form and a copy of a valid ID, then send to or visit:
All Arizona Claim Centers
Tips and Strategies
You've got various options to win big with the Arizona Lottery so check out these simple tips to up your chances and make playing even more fun.
Strategic Selection: When aiming for that big win it's wise to weigh the pros and cons of opting for a lump sum payout versus an annuity.
Seamless Online Play: Embrace the convenience of online ticket purchases where available helping simplify the process.
Timely Prize Claims: Seize the moment by claiming your prize within the stipulated timeframe.
Break the Sequence: Expand your horizons by steering clear of predictable sequences like birthdays.
Choose multiple lines: Picking multiple lines with random numbers provides a breadth of coverage and can help break a losing streak. You can generate up to 5 rows of winning lines with our AZ Quick Picks Generator.
Riding the Jackpot Wave: Following a major win brace yourself for heightened ticket sales that often lead to even larger subsequent jackpots.
The Power of Odds: Understand the odds for each game giving you a strategic edge.
Patterns in Numbers: Study previous winning numbers and patterns and refine your number choices.
Staying in the Loop: Stay well-informed about special promotions rolled out by the New Jersey Lottery.
Mindful and Responsible: Set a budget that aligns with your comfort zone ensuring that your lottery playing remains an entertaining endeavor.
Balanced Playtime: Prevent overindulgence by setting both time and frequency limits.
Finding Your Range: Consider higher-priced tickets that often offer improved odds of winning substantial prizes.
Embrace Variety: Immerse yourself in diverse games each bringing unique odds and gameplay.
Positive Outlook: Recognize that every ticket holds the potential to bring home a win, enhancing your enjoyment of the process.
Second-Chance Triumphs: Don't disregard non-winning tickets – participate in second-chance drawings that can turn them into unexpected prizes.
Unveil the Tiers: Familiarize yourself with the various prize tiers in each game.
Integrating these strategies into your AZ Lottery pursuits will not only boost your chances of winning but also ensuring responsible and gratifying gameplay.
Recent Arizona Lottery Winners' Stories
Arizona has a lot of regular winners across all games. If you're looking for inspiration and would like to join them here are jusrt a few stories:
473.1 million

- Powerball - Gilbert:
After the Powerball draw a married duo from Gilbert Arizona claimed the jackpot. They opted for a cash prize and were granted $283.3 million while keeping their names private.

$3.2 million

- The Pick - Phoenix:
A fortunate player celebrated a jackpot win of more than $3 million from The Pick. The lucky ticket was purchased at Happy Food Mart located at Main and 63rd Streets in east Mesa.

$265,000

- Triple Twist - Chandler:
The Valley saw a pair of big winners emerge from the latest draw. A ticket struck gold in the Triple Twist jackpot securing a generous $265,000 prize. The ticket was bought at a Chandler Superpumper near Riggs and Alma School roads.

$1 million

- The Pick - Phoenix:
The $1 million jackpot was won by a ticket from Albertson's on Deer Valley Road and 83rd Avenue in Peoria. The ticket matched the numbers 10, 11, 24, 34, 37, and 38.

$1 million

- The Pick - Oro Valley:
A Walmart in Oro Valley was the fortunate location where a $1 million winning lottery ticket was purchased. The ticket belonged to the Wednesday edition of "The Pick" game and the winner of this ticket has chosen to remain unnamed.
Lottery Tax Guide
All winnings over $600 will be subject to both state and federal taxes. The rate varies slightly depending on your residency and citizenship status. The table below shows you the tax percentage withheld on your winnings.
PRIZE/RESIDENCY
STATE TAX
FEDERAL TAX
TOTAL TAX
$600+


U.S. Citizens & Residents

4.8%
24%
28.8%
$600+


Non-U.S. Citizens & Residents

6%
30%
36%
Please Note: All prizes won need to be reported to the IRS.
About Arizona Lottery
The Arizona Lottery has been a prominent part of the state's landscape offering exciting games and opportunities for Arizonans to win big since its inception.
History
July 1980 - The Arizona Lottery is established.
June 1981 - The first ticket is sold igniting a wave of enthusiasm.
March 1982 - The inaugural drawing of the Arizona Lotto takes place.
April 1985 - Scratch-off games are introduced providing instant gratification and prizes.
February 1990 - The Fantasy 5 game is launched.
July 1994 - The Pick is introduced captivating players with its simplicity and impressive payouts.
September 2001 - The 2by2 game adds more variety to the game lineup.
April 2003 - Powerball tickets go on sale in Arizona.
November 2010 - Mega Millions gives players access to another renowned multi-state game.
March 2015 - All or Nothing is launched.
April 2018 - Fast Play games are introduced.
Present - The Arizona Lottery celebrates its continued commitment to entertaining residents and supporting the community.
Charity Contributions
With the motto "Enhancing Arizona Communities" the Arizona Lottery has made a significant impact on the state's development and well-being. It has directed over $4 billion to enhance various aspects of the community supporting vital areas such as education, health and human services, environmental conservation and economic development.
As the lottery continues to evolve and introduce innovative games it remains dedicated to its core mission of benefiting Arizona and its residents in meaningful ways.
Location
Located in the southwestern region of the United States Arizona is bordered by California and Nevada to the west, Utah to the north, New Mexico to the east and Mexico to the south.
Known for its breathtaking landscapes it is home to the Grand Canyon one of the world's most iconic natural wonders. The state's population stands at approximately 7.3 million, making it the 14th most populous state in the country.