Games and Advanced Draws
The main lottery games you can play in Louisiana, click a link for results and more information.
| GAME | PRIZE | NUMBER FORMAT | ADVANCED DRAWS |
| --- | --- | --- | --- |
| Pick 3 | Fixed | 3 (from 0-9) | up to 14 |
| Pick 4 | Fixed | 4 (from 0-9) | up to 14 |
| Pick 5 | Fixed | 5 (from 0-9) | up to 14 |
| Easy 5 | Jackpot | 5 (from 1-37) | up to 7 |
| Lotto | Fixed | 6 (from 1-42) | up to 20 |
| Mega Millions | Jackpot | 5 (from 1-70) + 1 (from 1-25) | up to 20 |
| Powerball | Jackpot | 5 (from 1-69) + 1 (from 1-26) | up to 20 |
Games Overview
Pick 3
Players select a three-digit number and choose their preferred playstyle such as Straight, Box or Combo. Draws occur twice daily providing multiple chances to win cash prizes.
Pick 4
Similar to Pick 3 but with four-digit numbers. Players can select their numbers and playstyle for a chance to win prizes based on how they match the drawn numbers.
Pick 5
A Louisiana Lottery game where players select five numbers from a set range. Matching all five numbers drawn can lead to significant cash prizes.
Easy 5
A draw game where players select five numbers similar to Pick 5. It offers larger jackpots and drawings take place every Wednesday and Saturday.
Lotto
One of Louisiana's flagship games offering larger jackpots and bi-weekly drawings on Wednesdays and Saturdays. Players choose six numbers from a specific range and matching all six numbers leads to substantial cash prizes.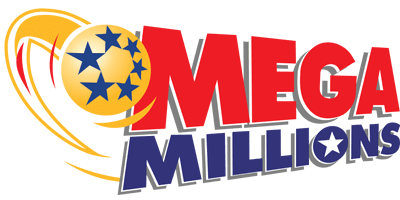 Mega Millions
A multi-state lottery game played in Louisiana. Players select five numbers and a Mega Ball number with drawings held twice a week on Tuesdays and Fridays.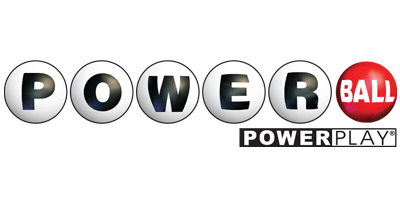 Powerball
Players choose five numbers and a Powerball number, and drawings occur twice a week on Wednesdays and Saturdays. Powerball is famous for its record-breaking jackpots making it one of the most popular lottery games in the country.
Game Schedule Times
Never miss a draw again with all the Louisiana lottery draw times. Shown in local time and Sales Stop in ().
GAME
SUN
MON
TUE
WED
THU
FRI
SAT
Pick 3
9:59 p.m.


(9:30 p.m.)

9:59 p.m.


(9:30 p.m.)

9:59 p.m.


(9:30 p.m.)

9:59 p.m.


(9:30 p.m.)

9:59 p.m.


(9:30 p.m.)

9:59 p.m.


(9:30 p.m.)

9:59 p.m.


(9:30 p.m.)

Pick 4
9:59 p.m.


(9:30 p.m.)

9:59 p.m.


(9:30 p.m.)

9:59 p.m.


(9:30 p.m.)

9:59 p.m.


(9:30 p.m.)

9:59 p.m.


(9:30 p.m.)

9:59 p.m.


(9:30 p.m.)

9:59 p.m.


(9:30 p.m.)

Pick 5
9:59 p.m.


(9:30 p.m.)

9:59 p.m.


(9:30 p.m.)

9:59 p.m.


(9:30 p.m.)

9:59 p.m.


(9:30 p.m.)

9:59 p.m.


(9:30 p.m.)

9:59 p.m.


(9:30 p.m.)

9:59 p.m.


(9:30 p.m.)

Easy 5
9:59 p.m.


(9:30 p.m.)

9:59 p.m.


(9:30 p.m.)

Lotto
9:59 p.m.


(9:30 p.m.)

9:59 p.m.


(9:30 p.m.)

Mega Millions
10:00 p.m.


(9:00 p.m.)

10:00 p.m.


(9:00 p.m.)

Powerball
9:59 p.m.


(9:00 p.m.)

9:59 p.m.


(9:00 p.m.)

9:59 p.m.


(9:00 p.m.)
How to Buy Louisiana Lottery Tickets
Simply visit your nearest authorized LA lottery retailer (look for the logo) to purchase a ticket for any of the state and multi-state games. Here are the current prices:
| GAME | COST TO PLAY |
| --- | --- |
| Pick 3 | $0.5 to $1 |
| Pick 4 | $0.5 to $1 |
| Pick 5 | $0.5 to $1 |
| Easy 5 | $1 |
| Lotto | $1 |
| Mega Millions | $2 (+$1 optional Megaplier) |
| Powerball | $3 |
Please remember: Louisiana is one of only a few states to have a legal minimum age of 21 in order to be able to purchase a lottery ticket and collect a prize.
How to Claim Louisiana Lottery Prizes
Claim up to $600 win or free plays
Method 1 – Clain your prize at any local authorized retailer displaying the lottery logo. Most should be able to pay out the full amount up to $600.
Method 2 – Visit one of the claim centers listed below and make a claim in person. You may need to complete a claim form and present some ID.
Method 3 – Send your signed ticket in the mail to the claim center address along with your winning ticket and any other requested documentation.
Claim over $600 up to $5,000
Method 1 – Visit one of the Louisiana claim centers listed below to claim direct. be sure to call first and make an appointment to avoid disappointment.
Method 2 – Send a completed claim form, a copy of your signed ticket and requested ID to the claim center address.
Claim over $5,000
Method 1 – Make an appointment at any of the claim centers by calling them and arranging a time to visit in person.
Method 2 – Mail in the original signed ticket along with a claim form and copy of ID as required.
Claim Center & Claim Form
Download a claim form and a copy of a valid ID, then send to or visit:
All Louisiana Claim Centers
Tips and Strategies
These unique tips and strategies will help you make the most of your lottery experience while ensuring responsible play:
Post-Win: Subsequent jackpots may be even more enticing due to heightened ticket sales.
Positivity: Remember that every Louisiana Lottery ticket holds a potential prize.
Second Chance: Participate in second-chance drawings for an extra shot at winning with non-winning tickets.
Patterns: While outcomes are random, pattern analysis can enhance your number selection strategy.
Better Budgeting: Set a reasonable budget to ensure that your lottery adventures stay within your financial comfort zone.
Number Choices: Steer clear of relying solely on common sequences like birthdays or anniversaries.
Claim: If you strike it lucky ensure you claim your prize within the allotted timeframe.
Lump Sum vs. Annuity: Familiarize yourself with the advantages and disadvantages of choosing between lump sum and annuity payouts
Game Mix: Each game brings a unique blend of odds and excitement to your experience.
Mastering Odds: Get to know the winning odds for each Louisiana Lottery game.
Stay Informed: Keep up-to-date with the latest Louisiana Lottery news, promotions, and game changes.
Time Spent: Set time limits to balance your lottery fun with other commitments and pastimes.
Ticket Variety: Higher-priced tickets can offer bigger wins while lower-priced ones allow for more extended play.
Incorporating these strategies into your Louisiana Lottery play will make your experience both thrilling and responsible. Remember while strategy can improve your odds the lottery is ultimately a game of chance meant to be enjoyed.
Recent Louisiana Lottery Winners' Stories
You don't have to look far to find Louisiana residents who have won big on the lottery. With plenty to choose from every single week here are just a few for inspiration:
$115,450

- Easy 5 - Morgan City:
A Morgan City couple received an astonishing surprise when they won the Easy 5 jackpot worth $115,450. The winning quick pick ticket had been purchased by Michael Smith at the store where he works.

$183,337

- Easy 5 - Tallulah:
A father of three and proud grandfather of 10 secured his winning Easy 5 ticket from the Tallulah Truck Stop situated on Highway 65 South. In a heartfelt gesture he intends to utilize his newfound wealth to support his church and settle outstanding bills.

$50,000

- Pick 5 - Baton Rouge:
A proud resident of Port Allen won a substantial $50,000 prize with her Pick 5 ticket. Rose, who has been an avid player of Pick 5 and various other Lottery games since their inception was thrilled to discover that her ticket had struck it big!

$14,000

- Pick 4 - Sunset:
Quinnella's passion for the Pick 4 game has paid off in the most delightful way possible - with a win! Her eyes are now set on a new goal as she intends to invest her winnings in a sprinter van for her business.

$4,950

- Pick 3 - New Orleans:
Nicole couldn't contain her joy as she exclaimed, "I got on my knees and thanked God!" upon winning $4,950 from a Pick 3 ticket in the December 3 drawing.
Lottery Tax Guide
Louisiana has very straightforward tax withholdings when it comes to lottery winnings. Whether you're a resident or non-resident you will only need to pay state and federal tax on prizes over $5,000. It's worth noting that non-residents will pay a higher rate of tax as explained in the table below.
PRIZE/RESIDENCY
STATE TAX
FEDERAL TAX
TOTAL TAX
More than $5,000


U.S. Citizens & Residents

4.25%
24%
28.25%
More than $5,000


Non-U.S. Citizens & Residents

4.25%
30%
34.25%
Note: In accordance with Federal regulations any prize over $600 will automatically be reported to the IRS.
About Louisiana Lottery
The Louisiana Lottery, an embodiment of excitement and anticipation holds a special place in the hearts of Louisianans. Here's a little more information.
Facts
Offers a variety of games including Powerball, Mega Millions, Lotto, Easy 5, Pick 3, Pick 4 and scratch-off tickets.
The proceeds go toward funding K-12 public education in the state.
It has contributed billions of dollars to support educational programs and infrastructure.
It has produced several record-setting jackpots.
Tickets are sold through a network of thousands of authorized retailers throughout the state.
The Louisiana Lottery Corporation promotes responsible gaming practices and provides resources for individuals seeking help with problem gambling.
It runs special promotions and second-chance drawings.
History
1991: The Louisiana Lottery Corporation is established.
1992: Launches its first drawing-style game, Lotto.
1995: Powerball is introduced in Louisiana.
2002: Starts selling Mega Millions tickets.
2003: Easy 5, a simpler draw game with a set jackpot is introduced.
2008: The Lottery celebrates its 5,000th Lotto drawing.
2011: Begins selling scratch-off tickets.
2013: Pick 3 and Pick 4 are launched.
Ongoing: The Louisiana Lottery continues to generate revenue for K-12 public education in the state supporting various educational programs, infrastructure and scholarships.
Charitable Contributions
The Louisiana Lottery takes pride in supporting various charitable causes within the state.
Proceeds from lottery ticket sales are allocated to education initiatives, infrastructure projects and community development programs contributing significantly to the betterment of the state.
Location
Situated in the southern region of the United States Louisiana is renowned for its vibrant culture, delectable cuisine and lively music scene.
The state is bordered by Arkansas, Mississippi and Texas and its landscape is defined by the mighty Mississippi River and picturesque bayous.